A Trip to Harpers Ferry
More Travel Tips From Mackenzie
Harpers Ferry is located in West Virginia. There are many things here such as: nature, sightseeing, trails, shopping, and historical buildings and history. You can also find that there is some delicious cuisine as well! 
Restaurants:
The Rabbit Hole—Mrs. Graziano's favorite—is a great choice and a favorite here in Harpers Ferry. Their appetizers & shareables include: Chefs charcuterie board, Old Bay brined shrimp, House hummus (vegan), and far more options to choose from. "The Rabbit Hole saw its first guests in mid-April 2019." Owners say, The Rabbit Hole has become a "haven" for hikers, travelers, and locals.
Another favorite is The Anvil Restaurant, which was established in 1985. They host many weddings, meetings, and parties. A popular food item here is their delicious crab dip that comes served with crostini bread.  
History:
A fun way for you and friends to learn about important historical facts is the John Brown Wax Museum. "The John Brown Wax Museum graphically tells the life story of militant abolitionist John Brown and his raid on Harpers Ferry, Virginia (now West Virginia) in 1859."
Leisure:
The psychological halfway point of the Appalachain Trail (AT) is here in West Virginia, at the Appalachian Trail Conservancy's Harpers Ferry Visitor Center. It also great for hiking with 22 miles of hiking trails, they vary in difficulty. For great views of the river, you can hike up to "Maryland Heights" which is a five mile hike. Another great trail is the Loudoun Heights Trails, "featuring scenic views of the Shenandoah, the Potomac, and the town of Harpers Ferry."
The town also holds some spooky ghost tours—there is a two hour walk through the historic Lower Town of Harpers Ferry. This will enlighten you on reported paranormal phenomena that go back to several years ago. 
Holidays:
Harpers Ferry puts the spirit into Christmas! They do this by celebrating an Olde Tyme Christmas to make it festive for everyone involved—From carriages and horses and beautiful lights it is undeniably a happy place to be during the holidays. The Harpers Ferry & Bolivar Olde Tyme Christmas has musical performances, a traditional yule log lighting, and much more. The 50th anniversary is coming up!
Saturday—Sunday December 3-5 2022
Saturday—Sunday December 10-11 2022
For more adventures and resources for Harpers Ferry, WV: https://www.harpersferryotc.com/
View Comments(1)
About the Writer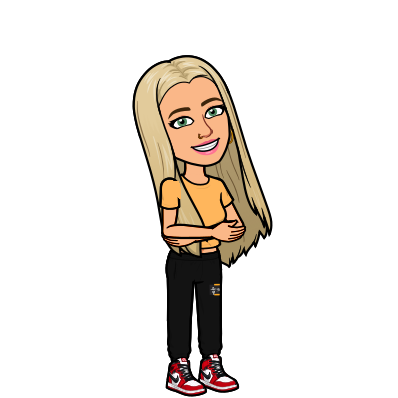 Mackenzie Thompson, Engineer
Mackenzie Thompson, Engineer