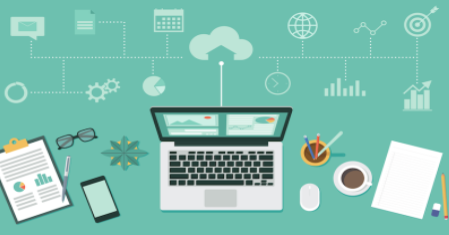 2020 was a hard year for everyone. We grew apart from one another and learned in a hard way what was to come. The hardest thing for students was online learning. We had to learn this experience by ourselves with no help and unprecedented expectations. We were misled into believing that this would be better than being back in the classroom, but that was wrong. Majority of students can tell you that this was the hardest way to try and learn. You had incoming freshmen who had no high school experience at all, you had freshmen going into their sophomore year and then seniors having their final moments of high school over a screen. We had no clue what was in store for us to come as students, we were going into the unknown.
We went around the school and asked some fellow seniors their opinions on being virtual and being back in school for the remainder of their senior year.  We interviewed teacher and student preferences on learning environments at BHS.  Shelby Johnson, a fellow senior, and Mr. Jeremy Johnson, a history teacher here at BHS —no relation— answered the following questions on pandemic learning.
"What was it like spending your sophomore and partial junior year online?
Shelby Johnson thought, "I honestly thought it was cool at first, since we've never experienced it before and all that. But then I started to realize we might not go back to school the rest of my sophomore year. It was upsetting and kind of surreal. Going back to school on the first day of my junior year in my room was sort of sad to think about. It started to become more of my routine; waking up, turning my computer on, and then joining a meet where no one spoke and no one had their cameras on. It's just crazy how fast everything changed. I went from seeing these people every single day to not seeing them in person for up to a year. The class of 2020 didn't get a prom or a graduation, and 2021's class was stuck at the high school for their graduation. I'm extremely grateful that I've been one of the lucky ones to have in person everything as of right now, but it's just scary to think about what can change in the next four months that can affect my entire life all over again." 
"Did it affect any of your friendships?" 
"If you asked me when I was a freshman what I pictured my senior year to be like, I would've told you something entirely different than how it is. I mean, yeah, everyday not seeing some of my friends caused us to grow apart," said Shelby Johnson, as she recalled  previous friendships.  Losing friends was, and still is, a very common thing during this pandemic and keeping connections was tricky for many people.
"What was the hardest thing to learn online?"
"Probably team sports or English," was Shelby's hardest class.  Learning gym and sports online had to be difficult because you're not in an actual gym, the majority of students don't know how to perform the given exercise or activity. For English, it was difficult for students because they didn't have a physical book in front of them, it was all online. 
"What was the easiest part of teaching online?"
Mr. Johnson had some thoughts on what worked well as a teacher teaching virtually:  "I would say, like from a teaching perspective, [a] playlist which allowed kids to explore content with options, so like if you imagine stations but in that station you had to get this information you could have option one, two, or three, that kind of choice allowed kids freedom to work independently which was the hardest thing to get them to do—especially because they were all Skittles—'cause we couldn't see their faces—when they had some choice in an activity I think gave them that freedom."  So even the easiest things online became hard for teachers because of the disconnect with students.
"Was there any part of teaching online that discouraged you from teaching?"
"I would say the awareness and apathy that kids weren't actually engaged. That they would have their computer on but were playing Xbox and stuff like that. Not that I think, that what I'm teaching was so valuable that it hurt my feelings that way.  It was more just seeing that we were completely disconnected from the material in school. There's a social element to that in learning with other people that I really think helps you retain what you learn, and that wasn't happening so that was discouraging for sure."
"How did you give support to students who needed it?"
"I just tried to show students we were there and try to show them my personal life. Using those intermittent breaks to talk about what I'm doing in my life to try and get kids to open up. I feel like I built some relationships with kids that way." 
What we learned from this experience, that we're still living in, is that virtual learning and instruction impacted everyone in their own way and that it was difficult to connect with one another behind a screen.  Our screens were like a mask that we're still wearing today.  We need to bring more awareness to the community, BHS staff and students, that this was a challenging time for everyone and we're still learning.