Raising Money For The BHS Safe And Sane Foundation
Local Families To Cornhole Professionals Showed Their Skills
February 9, 2022
On January 22, 2022, Smoketown Brewing Station (SBS), a local brewery located in Frederick Maryland, hosted a cornhole tournament for the Brunswick High School Safe and Sane foundation. The tournament consisted of fourteen randomized teams competing in a main bracket and losers bracket for a cash prize. The more teams entered, the bigger the cash prize was at the end. There was a $10 entry fee for the tournament, plus $1 for each drink sold during the tournament. The BHS Safe and Sane Foundation made over $1000, a huge benefit for the senior class of 2022!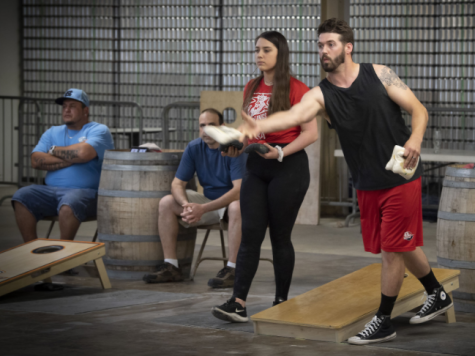 People all across Frederick county came to participate in the tournament. We had local families and cornhole professionals showing up to take home the cash prize and support the foundation. We even had families out of state and former Brunswick students come out to play and participate.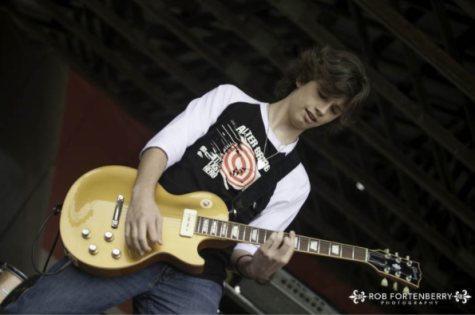 During the tournament, the players, spectators, and regular customers alike were given the opportunity to listen to live music from Frederick's own "Let There be Rock School." This program allows for students—young and old—to learn to play instruments of all kinds, such as guitars, drums, bass, and even electric guitar. We had multiple performers performing different kinds of music such as rock, country, and alternative rock as well as many iconic songs. They played for the entirety of the tournament and all around provided great music for everyone at Smoketown for a good cause.
To support the BHS Safe and Sane Foundation, you can donate to their website or attend any of the sponsored events coming up. Some of these events include:
$ Raffles at Hemps Meats, a local butcher and meat shop, 3740 Jefferson Pike, Jefferson, MD 21755
$ Baked goods drive at Smoketown Brewing Station, or SBS, 223 W Potomac St, Brunswick, MD 21716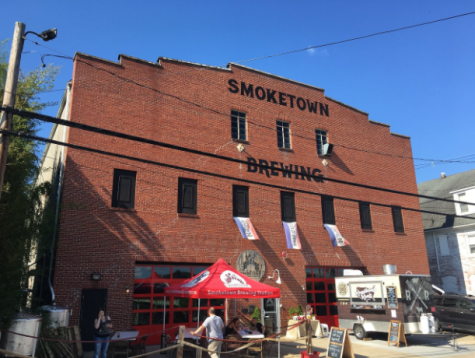 $ Cornhole Tournament (SBS – Creekside) 400 Sagner Ave Suite #100, Frederick, MD 21701
$ Cornhole Tournament (SBS – Riverside) 223 W Potomac St, Brunswick, MD 21716
Links are posted to follow their social media accounts on Facebook and Instagram
Every penny counts so don't wait!
Donate and Support the BHS Class of 2022 Safe and Sane Foundation today!