Black History Month Movie Recommendations
Movies That Celebrate African Americans
February 25, 2022
In 1926, Carter G. Woodson, an African American historian, sought out a way to celebrate African American history and he chose a week in February to celebrate because the most important people, he believes, were born in that time: Frederick Douglass and Abraham Lincoln, who signed the Emancipation to free the slaves during the Civil War. Since then a lot has changed and African Americans have achieved great feats, so to celebrate here is a list of different movies that highlight the advancements of African Americans and their achievements.
#1 The Hate U Give 
Directed by: George Tillman Jr. – Rated PG-13
Based on the book written by Angela Thomas—the movie features Amandla Stenberg playing as Starr, a teenage girl trying to navigate her life where she  feels she is stuck between two worlds where she feels too black to fit in or too "white-washed" to fit in. After one of her friends is shot and killed in a traffic stop with the police Starr finds a lot of pressure to testify was put on her; after all, she was the only witness. With voices from both sides of her communities telling her to do two different things, Starr has to look inside herself and decide on what she thinks is right and stand for it. This movie dissects what it is like to grow up black in a split society that has different standards and expectations.
#2 MudBound
Directed by : Dee Rees – Rated R
Warning this movie is not for the faint-hearted. This movie follows mainly the story of two men and how they struggle to re-adjust to society in Mississippi. Though having an obvious difference in race Ronsel Jackson and Jamie McAllan find solace in each other and their shared experiences throughout the war, along with poverty. Ronsel struggles with the racism he continues to face, though he had just come back from fighting a war for a country that despised him. Though with Jamie he feels like they have risen above all  racism and prejudice.  Unfortunately, because of societal expectations it is not able to stay that way and things take a turn for the worse.
#3 Hidden Figures
Directed by: Theodore Melfi – Rated PG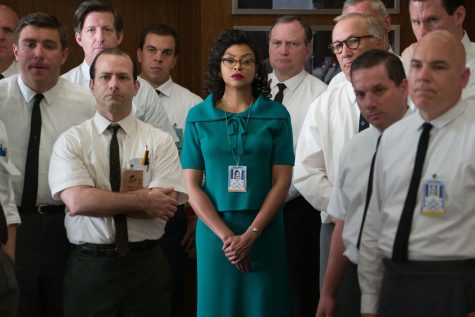 This is a movie which stars Taraji P. Henson, Octavia Spencer, and Janelle Monáe who play the roles of Katherine Johnson, Dorothy Vaughan, and Mary Jackson. These are three African American women who played a big role in the launch of the first American man into space. They played a large role as the brains behind the operation. Throughout the movie we watch as they fight to get their place next to some of the other smartest minds to get John Glenn into space. Throughout the movie the women have to fight racism along with sexism and prove their brilliance and get the credit they deserve. This movie taps into what it is like having to prove your place as an African American on top of being a woman, which in itself is already difficult.
#4 The Color Purple
Directed by: Steven Spielberg – Rated PG-13
This is a movie that goes over the hardship of a woman called Celie played by Whoopi Goldberg—with many triggering moments—besides the PG-13 rating. Celie has a terrible life being sexually abused by her father and pregnant by him twice and then being sold off to another man. With this other man the same things are prevalent. She continues to be physically, sexually, and mentally assaulted by her supposed to be "husband." She is put in many uncomfortable situations until she is finally able to find happiness with her husband's mistress named Shrug who helps her to become more free and see that she deserves love and happiness. Celie breaks out of the toxic cycle running away with Shrug and after her father dies she inherits his home and is able to live her time where it all started except happier and surrounded by those she loves. Through this movie we learn that no matter what we need to keep fighting and pushing even though things seem hard the same way celie continued to write letters to God holding on to the hope of having a better life.
#5 Selma 
Directed by: Ava DuVernay – Rated PG-13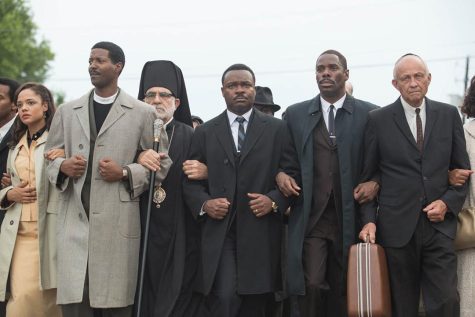 This is a film that stars David Oyelowo as Martin Luther King, Oprah Winfrey as Annie Lee Cooper, and Carmen Ejogo as Coretta Scott King. This movie takes place in 1964 when Martin Luther King was on his way down to Selma, Alabama, after hearing about how African- American citizens were being rejected and deterred from voting booths. He made it his mission to go and talk to President Lyndon about passing legislation that would enforce African Americans' the right to vote by law. The movie shows the hardships that the different Black committees, such as the Southern Christian Leadership Conference (SCLC), had to go through to get rights as simply as voting for who would help represent them in the country. The acting in this movie is moving and it teaches you that you don't have to get violent to make an impact. Going to war with each other is not going to give us long term solutions.