BHS Presents Diversity Night
Minority Essence Club's Diversity Night
March 11, 2022
The continent of Africa is said to be the starting place of humanity, as it is believed that the first humans to walk the Earth lived there approximately two million years ago. Evolution has allowed them to grow and vary, and over time they even spread out into different continents. As they went forth to find different ways of life, these changes have allowed humans to develop something very unique—cultures.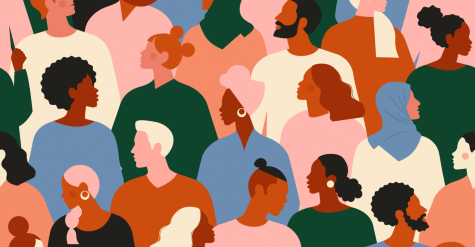 A culture, as defined by the Merriam-Webster, is "the customary beliefs, social forms, and material traits of a racial, religious, or social group." This takes many forms: from the clothing you wear everyday, to the beliefs you share with your neighbor, to the language you speak with your family! In just a single community, there can be many cultures, and the Minority Essence Club exists to bring a sense of community amongst BHS students.
The Minority Essence Club is a group of students at BHS mentored by Mrs. Reynolds. The club has existed for more than a decade and has had changes in mentors throughout the years.  As the club changes members each school year, the leaders and goals change as well, but its purpose remains the same: creating a sense of community and empowerment for the school. 
"
As a mentor, my job is to help members make their ideas come to fruition, but it is the student leaders who determine the direction."
— Mrs. Reynolds
Mrs. Reynolds helps members of the club piece together ideas but the members are the leaders who plan and organize. Some events the club has had in the past include charity drives, empowerment campaigns, social opportunities, and the annual BHS banquet. The club believes diversity is such an important part of our identity—so they have decided to celebrate it!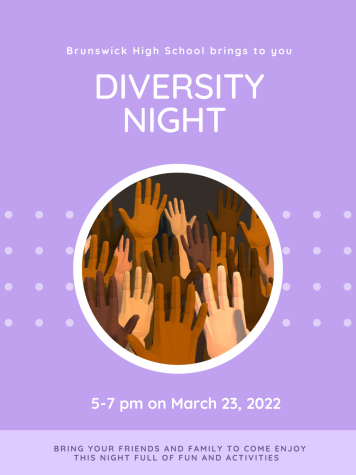 "
The Minority Essence Club invites the Brunswick community to Diversity Night on March 23, 2022. It will take place in BHS's cafeteria from 5-7 PM. Multiple students and clubs will have displays and crafts for everyone to enjoy! It is free to attend but $5 donations would be greatly appreciated. Come with your friends and family to experience this amazing night."