Egg My Yard!
Brunswick High School Safe And Sane Egg My Yard Fundraiser Is Back!
March 29, 2022
Attention all Brunswick families! The Brunswick High School Safe and Sane Foundation is back with their Egg My Yard Fundraiser! 
The Egg My Yard Fundraiser—is a chance for local families to allow Safe and Sane members of BHS to hide Easter eggs in their yards. Students come by the night before and hide plastic eggs filled with candy and other goods donated by National Honors Society or NHS students. Families will pay for these eggs in either a $20 or $40 pack. All proceeds go to the BHS Safe and Sane Foundation.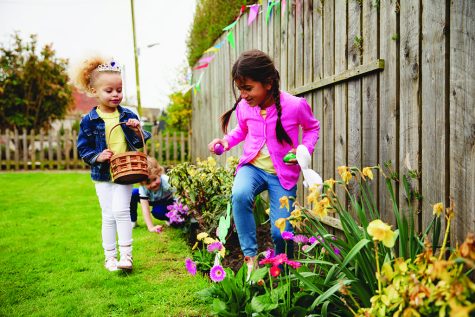 Any family in the Brunswick area can participate in this. It's a great way for kids to have a great Easter and keep the tradition of hiding Easter eggs alive. This has been a tradition for the BHS Safe and Sane Foundation for many years and there's no sign of stopping it. The fundraiser had to take a year off due to COVID-19 however with cases dropping and vaccines being released, the tradition is back and better than ever. We already have over 25 BHS seniors signed up to hide the eggs with more signed up to help deliver and fill the eggs with candy.
The Brunswick High School Safe and Sane Foundation encourages all families to participate in this event. All of the money goes toward the Safe and Sane Foundation to help the seniors when they graduate high school. It's a very easy process, requiring little to no work from the parents! It will provide kids all over Brunswick with an Easter experience like no other. To have the Easter Bunny visit them in the form of friendly BHS seniors and gift the children of Brunswick with a mountain of candy and other goodies! So what are you waiting for?! Support the Safe and Sane Foundation today and get ready for an Easter like no other.
To further support the foundation, you can go to their website listed below. Also listed is a link to the BHS Safe and Sane Instagram page as well as a link to the post about the Egg My Yard Fundraiser for more info.