A New Era Of Formula One Is Underway!
Recap Of The Start Of The 2022 Formula One Season
April 25, 2022
Another year of Formula One (F1) is underway! However, this year is not like other modern years. 2022 saw the introduction of a new era of cars, with new aero specs to make the racing closer than ever before. 2022 also saw the shakeup of many teams all across the grid. Some teams strive with the new regulations and some teams fall apart. Here is the 2022 season recap as of now. 
The prancing horse is back on top. As of the Imola race, Ferrari both lead the constructors and drivers world championship. Their star protege Charles Lecrec, driver of the #16 Ferrari, is taking the world by storm. Scoring two wins, another 2nd place finish, and most recently a P6 finish in Imola. His teammate, Carlos Sainz has had both good and bad luck this season. Carlos started off great with two great points finishes in the start of the season as well as a podium finish in Bahrain, finishing P2 behind Charles. However, Imola and Australia proved to be challenges, failing to finish either race scoring no points for himself or Ferrari in their respective championships. Only time will tell if Ferrari can keep up their great performances. That being said, it won't be easy with championship rival Max Verstappen breathing down his neck.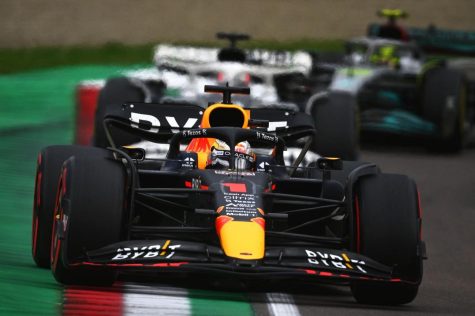 Max and Red Bull have seen both ends of the spectrum in 2022 as far as results go. After both Red Bull cars failed to finish Bahrain, Max responded by taking the win in both Jeddah and Imola. Both Red Bull cars went 1-2 in Imola and secured the fastest lap award. A perfect weekend for Red Bull in Imola.
While Ferrari and Red Bull have been striving in the new era of F1 cars, some teams have been struggling. Both Mercedes and Mclaren, two previous top running teams, have been struggling to score points let alone score wins or podiums. Mclaren finally scored a podium in Imola with driver Lando Norris, finishing P3. The same can be said for Mercedes. Only scoring 1 podium in Bahrain with Lewis Hamilton finishing P3. This would be their high point as the rest of the season would get worse. Lewis would go on to score 1 more point finish in Jeddah, barely finishing P10. George Russel would have slightly better luck scoring decent points finishes consistently but nothing to prove Mercedes is the threat like they were in previous years. What was once a team fighting for the win on a weekly basis is now struggling to score a decent points finish.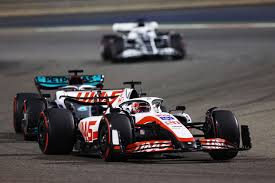 The last notable team is HAAS. What was once consistently the backmarker team is now fighting with teams like Mercedes, Mclaren, and Alfa Romeo for a decent points finish. Kevin Magnussen especially has stepped up not only his game but the team as a whole. Kevin has scored points in every race while teammate Mick Schumacher has been getting closer and closer to points finishes. Both drivers have well taken their HAAS cars off the back row of the field and put them in places no one expected them to be in. Many fans hope HAAS can keep this up with their talented young lineup of drivers.
Formula One is only four races in and it's been a crazy start to the season. Drivers and teams all over the grid have been shaken up since last season. Once backmarker teams now fighting for podiums and once powerhouse teams now barely scoring points. Only time will tell how the rest of the season will play out but if these four races are anything to go by, its going to be on of the best seasons Formula One has seen in a while.