Apathy Makes Voting Almost Useless
Brunswick's AP Lang Class Works to Help Registration's All Time Low
May 31, 2022
Voter registration among young adults is at an all time low. The Civic Center says, "fewer than 20% of youth who will turn 18 by the 2022 midterms were registered to vote." Fewer than 20% is awfully low.
When Ms. Reynolds' AP Lang Class was assigned to do a community service project they wanted to help the low voter registration. Brunswick Student Bella Amell says, "Voter turnout across the country is lowest among young voters, and since young voters are more likely to vote consistently throughout their lives. We are trying to promote important lifelong habits in our classmates." 
AP Lang will be holding a voter registration drive on junior move up day, June 2nd. Their goal is to register 75% of the junior class. On junior move up day governor candidate, Ashwani Jain, will come in to speak about the importance of voting, especially among young voters.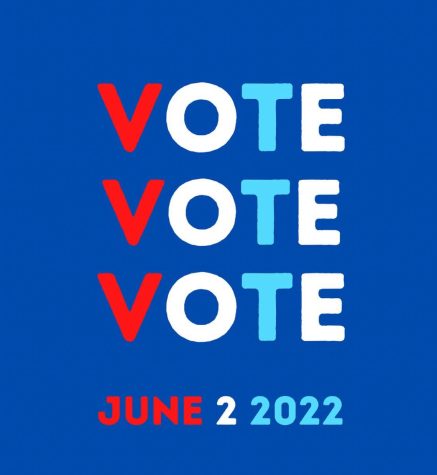 Ashwani Jain—a 32 year old former Obama administration official who is now running for Maryland Governor. He is running for governor with goals of making politics inclusive and accessible. This makes him the perfect person to speak at our school as the goal of voter registration is to make registering to vote inclusive and accessible.
This class has worked very hard to get the word out for this project. "Everyone in the class has really stepped up to get involved in a way that interests them," Bella says.
The students have been given many opportunities to make this project their own. Some have connected with local businesses, created artwork to inspire students to vote, or design social media graphics.
The goal of this project is to help show our students how easy it is to register. Votes from young adults have huge impacts on elections. Our young generations are so powerful and already have done so much politically to change our country for the better.
"
AP Lang is working to emphasize the power of the young people's voices. Many young voters are discouraged and feel unheard. Every vote counts. Use your voice. If you are a Junior at BHS join Ms. Reynolds' AP Lang Class on June 2, 11AM-1PM, to register!"
If you are 18 or older find out how to register to vote in your state here: https://vote.gov/