Top 5 Super Bowl Performances
The Super Bowl is clearly more than just football
February 21, 2023
The very first Super Bowl game was January 15, 1967, and as is custom there was a performance from the Arizona Symphonic Marching Band, which I am sure was great, but not memorable. It wasn't until Michael Jackson performed at the Super Bowl in 1993 that the Super Bowl became something anticipated in every household. Since then, big artists such as Beyoncé, J.Lo, Shakira, The Weeknd, Bruno Mars, and more have performed, each bringing their talents and mistakes.
Disclaimer: Since watching February 12th's Super Bowl, my ranking has been shifted and Beyoncé was kicked out of first place by Rihanna.
My top five favorite performances starting with the top favorite:
Rihanna: This is the most recent performance for the Super Bowl, performed on February 12, 2023. This was honestly such an exciting performance. It was amazing just having the queen back from retirement and performing after a seven-year hiatus. The little teaser or commercial that was released before the actual performance was "very-Rihanna" as Mrs. Graziano stated, and showed a glimpse of Rihanna's past and the dream of the anticipated Super Bowl Performance. It opened with "B**** Better Have My Money" and immediately from there I knew it was going to be a great show. Not only that, but she also gave us another shocking surprise, that she was pregnant! People had quite a lot to say about her performance concerning her use of backing vocals and lack of extreme dance moves but I think it's important to keep in mind that she is in fact pregnant and it was a solo performance. I believe we should all be grateful for her talent.  A few other talented performances that have since headlined at the Super Bowl are reviewed below. The halftime show has become quite a change in entertainment since the beginning…
Beyoncé ft. Destiny's Child: Beyoncé headlined the 2004 Super Bowl performance. This was a very interesting performance. Beyoncé really showed that she could do it all in the performance. She was doing all of these intricate choreographies and at the same time she was not lip-syncing any of her songs. She chose some of her most iconic songs and was changing through the music, not wasting too much time on any one song. The visuals were so cool, especially in the song "Baby Boy" where she was dancing with herself on screen. Something very iconic is her bringing back Destiny's Child for the performance. They sounded amazing together. I do feel like Michelle's microphone was a bit quiet, though, and it still felt like a weird power dynamic. Overall, this was a very impressive performance and definitely my favorite.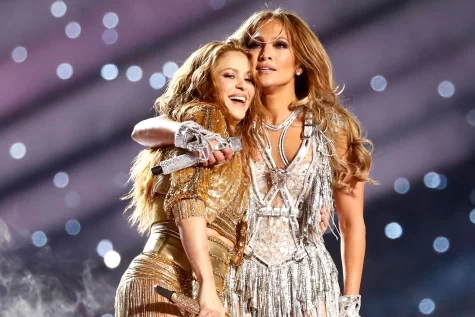 Shakira and J.Lo ft. Bad Bunny and J Balvin: Shakira and J.Lo performed in the 2020 Super Bowl. This was revolutionary for the Latina and Hispanic community. During that year, Spanish music was taking over all the different billboards. The performance was just electrifying and really interesting. The dances were really intricate and fun to watch. I loved the use of string instruments for some of the music. No song had too much time spent on it, which kept the performance interesting, and it was music that most everyone knew. It also included the very iconic Shakira yodeling moment. The vocals were great, and the stars just continued to prove how talented they were though they may be older.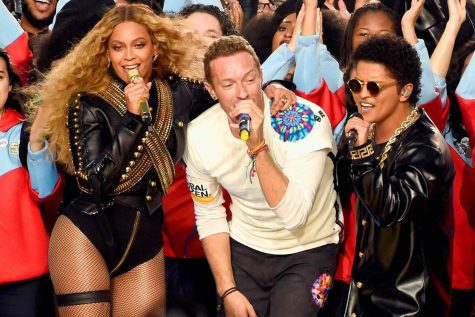 Coldplay, Bruno Mars, and Beyoncé: Coldplay was announced as the performing artist for the 2016 Super Bowl. When they were first announced to be performing, a lot of people said they weren't going to tune in because Coldplay is considered old and a throwback band. Although, there was a lot of push-back you've got to admit that hearing the music they played made you feel nostalgic. The features they brought in made this performance even better. Bruno Mars came in singing his very overplayed, in my opinion, "Uptown Funk," but it's Bruno, so it's okay. Beyoncé also then joined for a second year and slayed per usual.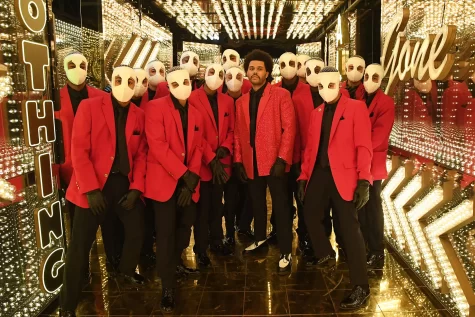 The Weeknd: The Weeknd was announced to perform at the 2021 Super Bowl. I love that the vibe of his performance was following his most recent album at the time, After Hours. From this iconic performance we were given the lost in the maze memes which are always fun to look at. Although he had no guest singers, he had more than enough hit songs to perform and keep everyone entertained. He had a number of dancers and performers that flew in for this performance from all over the country. The orchestra was playing absolutely beautifully and seeing the violinists dance with their violins was enjoyable. One thing about The Weeknd is that he will put on a performance.
How did you feel about Rihanna's Performance?
Sorry, there was an error loading this poll.