5 Unique Places in Frederick County, Maryland
The 5 Most Unique Places in Frederick And Why!
February 2, 2023
These are five 100% free places in Frederick County, Maryland, that are perfect to go to if you want to take beautiful pictures, or go on a date for Valentine's Day!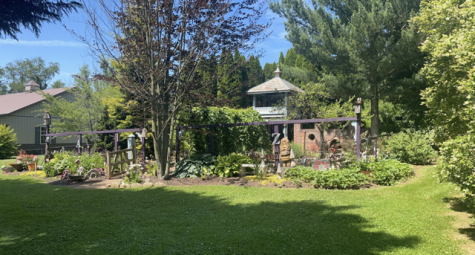 1. Surreybrooke
Surreybrooke is a beautiful garden nursery located in Middletown MD, and is nestled at the base of the Catoctin/Appalachian mountains. Surreybrooke is a great place to host special events such as bridal showers, birthday celebrations, and family gatherings! Surreybrooke not only offers a gorgeous, serene environment to explore, but also provides a wide selection of plants, shrubs, perennials, and more throughout the year. Throughout the garden, you will find several buildings that offer different items to purchase. In the Amaryllis Shop, you can find American made pots, different sized sculptures, garden accents, and miniature garden and fairy supplies. You can also find seasonal winter decorations as well!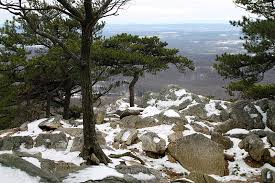 2. Sugarloaf Mountain
This mountain is located near Dickerson MD, and is approximately 500 million years old. Sugarloaf was named by European explorers. They believed Sugarloaf looked like a cone of crystalized sugar. The trail is around 7.4 miles, and takes an average of 3 hrs and 43 minutes to complete. Sugarloaf is known for its unobstructed gorgeous views of farmland throughout Montgomery and Frederick counties. Not only does this mountain offer amazing views, there is also lots of history surrounding it. According to https://www.baltimoresun.com/bal-li.trips17feb17-story.html, "During the Civil War, Union and Confederate troops alternately made use of the summit as a lookout point and signal station. A log cabin that still stands at the bottom of the mountain served as a hospital for soldiers." Sugarloaf is owned by a man named Gordon Strong, who was a wealthy attorney and nature lover. He bought the whole mountain in the 1900s, and built a mansion that he lived in till his death in 1954. The mansion is now rented out for weddings and other events.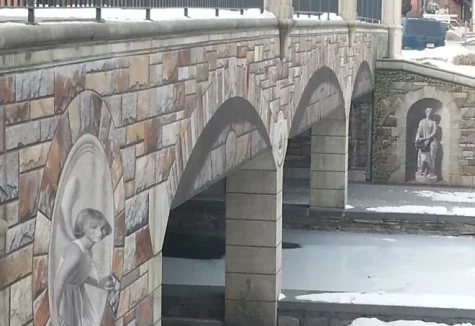 3. Community Bridge Mural
This is the bridge in Carroll Creek Downtown Frederick. This bridge is a beautiful place to take pictures and hangout with friends. It's not just a simple boring bridge, it has history all over it. There are over 180 unique images and symbols on the bridge. The paintings were made by a nationally-known artist William Cochran in 1998. According to https://www.afar.com/places/community-bridge-mural-frederick, "Utilizing the trompe l'oeil style (meaning "that which fools the eye") of painted "carvings," Cochran transformed a once simple Carroll Street Bridge into the illusion of an meticulously carved, ivy-covered stone bridge."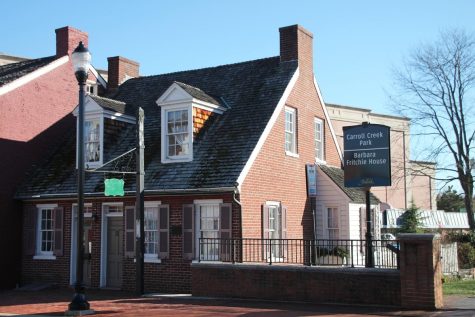 4. Barbara Fritchie House
Barbara Fritchie was a central figure in the history of Frederick. She was a unionist during the Civil War, and is best known for folkloric defiance of confederate troops. According to https://barbarafritchie.org/history/, "As the occupying rebel forces were marching out of Frederick in September 1862, Dame Fritchie, then 95, was said to have waved a Union flag from her upstairs window." Because of her act of heroism, John Greenleaf Whittier wrote a poem so that she would be remembered decades and decades later. The name of the poem is "Frietchie" which is the German spelling of her name. Her house was opened as a museum so people could go see the artifacts throughout the home such as the teapot she used to serve George Washington while he was visiting. It is also an airbnb so you can book an overnight stay! Attached to the house is a glove shop that her husband owned.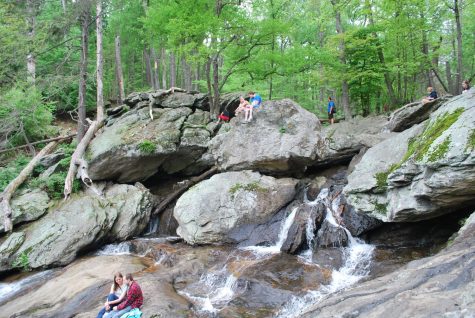 5. Cunningham Falls
Cunningham Falls is surrounded by the Catoctin Mountains and is home to Maryland's highest cascading waterfall. Cunningham Falls has various hiking trails that are of different difficulty levels. Every year during the second and third weekend in March, the annual Maple Syrup Festival takes place. During the event, you get to learn about the highlights of the maple syrup history, see maple syrup demonstrations, eat delicious breakfast items with the locally-made maple syrup and much more! Along with the different trails and beautiful views, there is also a sandy beach called Hunting Creek Lake that tons of people visit each day. The maximum capacity gets filled quickly early in the day so make sure to arrive early. You can go boating, fishing, and have picnics at the beach! What makes this place even better is you can bring your pets along with you!
Which location is your favorite?
Sorry, there was an error loading this poll.