With Halloween approaching fast, a pumpkin a day keeps the goblins away!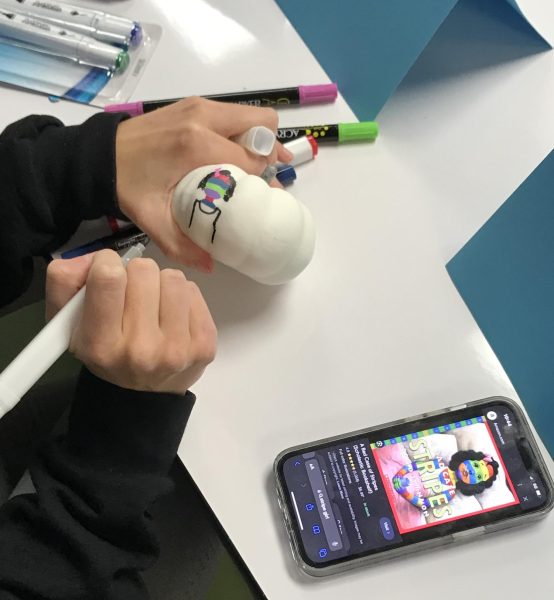 Brunswick's National English Honor Society (NEHS) members gathered in the library on October 17th to get into the festive mood by painting book covers of their favorite books on some pumpkins. With gourd vibes flowing throughout the room, books catering to all ages were painted — The Outsiders, The Rainbow Fish, Snoopy, The Cheshire Cat and many more! Once the pumpkins were all painted, NEHS donated the books and pumpkins to elementary school and middle schools: sharing festive decorations. Saying gourdbye to their amazing pumpkins was hard but sharing the love with others got NEHS members in the Halloween spirit too. 
National English Honors Society is an organization for juniors and seniors who enjoy English on an accelerated level — allowing them opportunities to enhance their knowledge and better their community. Through NEHS, members can engage with guest speakers, attend field trips, and much more. 
NEHS allows members the opportunity to participate in a variety of writing contests, scholarships, and enhance leadership skills. 
Brunswick's NEHS Chapter has been planning a variety of fun activities to help better the community and engage with a variety of authors and guest speakers.
Don't forget to check out these amazing painted pumpkins!
An Artist in their natural habitat surrounded by on lookers.

An NEHS member chose The Rainbow Fish as inspiration to paint on her pumpkin.

The Lorax now speaks for both trees and pumpkins.

Members of NEHS donated books to paint with their pumpkins as inspiration.

Kylie Lancaster chose to paint the Cheshar Cat from the book Alice In Wonderland.

Think One was created from Inspiration of Dr. Seuss's Book The Cat In The Hat.