Halloween is one of the best holidays to celebrate. Kids and teens dress up to go trick or treating and immerse themselves in the spooky atmosphere. Neighborhoods and houses are covered with festive and scary decorations and jack o' lanterns. 
There is nothing as fun as creating your own design on a pumpkin to get into the vibes of Halloween. Walking the streets while trick or treating and seeing all the creative jack o' lanterns fills you with joy and excitement.
Carving pumpkins may be a highlight of Halloween, but it can be a hard decision deciding on what to carve. Basic faces, ghosts, or bats can get boring, so here are some unique ideas you can use, or be inspired from, to spice up your jack o' lantern!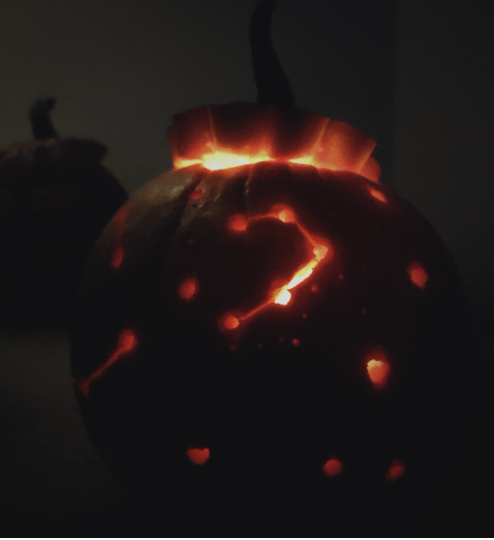 If you are creative and love star gazing, carving a night sky into your pumpkin might be the way to go. You can create your own sky using your strong imagination and drawing skills.
A famous landmark like the Statue of Liberty or the Eiffel Tower is something even little kids will recognize. It's a cute and unique idea if you are looking for a little challenge.
A famous painting like the Mona Lisa or Starry Night pasted on a pumpkin instead of a canvas, is a perfect example of all the original ideas you can come up with.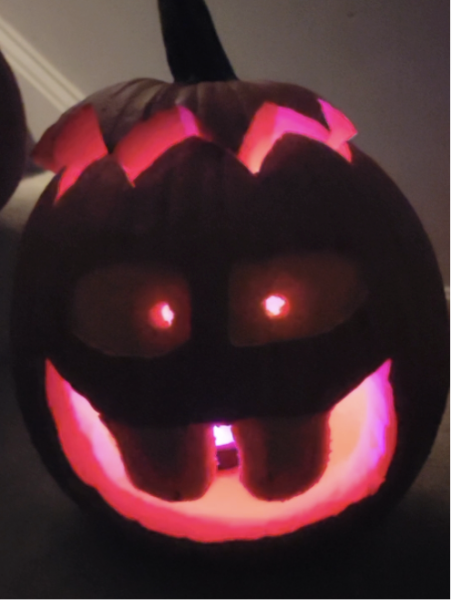 A big, scary face pasted on a pumpkin with detailed carvings can turn a basic pumpkin face, into a unique one. Not all faces on pumpkins are basic!
Instead of having an original carved pumpkin, give it original colors by dying the inside of your pumpkin and having different colors shine through. You could also paint the outside of your pumpkin for a simpler, but still cute pumpkin.
If you are stuck, and don't know what to design your pumpkin as, creating an image of your favorite sports team or app is a fun alternative to doing something basic. This is something someone with the same interest will notice and put a smile on their face.
Another creative way to design your pumpkin is by creating your own spider web. You draw your own lines and can add your own spider!
A winter wonderland or a beautiful fall day is an exciting thing to carve into your pumpkin. You get to design your own image of what the world looks like and show it off for everyone to see.
Get a friend or family member to play a game of tic tac toe with you then carve it into your pumpkin. You get to play a game of tic tac toe, then draw it on your pumpkin.
Pumpkin carving is a super fun and creative activity that brings out the Halloween spirit in everyone. Using these helpful ideas, you will have a great time bringing your pumpkin to life. From cute to spooky, simple or detailed, there is something for everyone. Let your creativity flow, and carve whatever you desire!