The genre of horror in the film industry has been going on for well over a century, with many notable movies throughout history. However, what are some of the most notable? Which ones have changed the way people view and create films? Starting at 1896 with the first horror movie ever, here are some important horror films:
–House of the Devil (1896)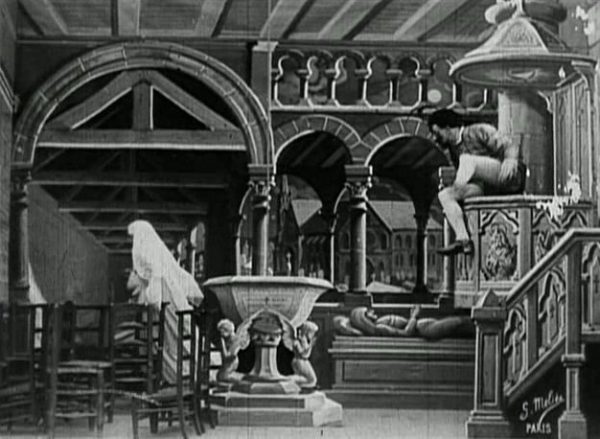 The House of the Devil is a French silent short film directed by Georges Méliès and was released in 1896. However in the United States it was released as The Haunted Castle and in Britain, The Devil's Castle. This movie was a big start for all the others that are yet to follow it.
–Nosferatu (1922)
Nosferatu: A symphony of horror (originally titled in German "Nosferatu eine Symphonie des Grauens") was directed by F.W. Murnau based off of the Dracula novel from 1987. A decade later, Dracula (1931),would be released and would come to be the Dracula that most know.
–Creature from the Black Lagoon (1954)
The Creature from the Black Lagoon is a classic horror movie that also tends to fall under the science fiction category as most monster movies do. This movie was directed by Jack Arnold and produced by William Alland, this movie became one of the most popular movies of the 1950s.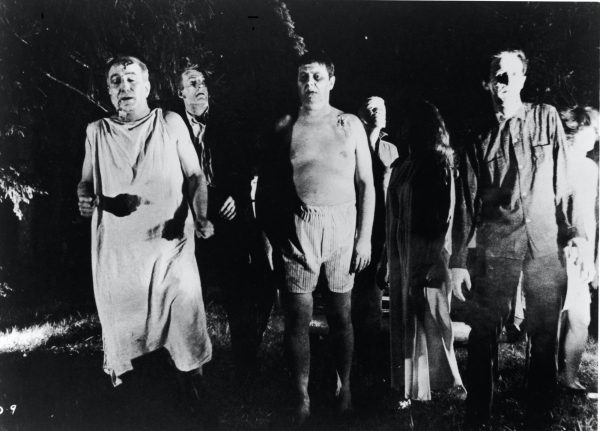 –Night of the Living Dead (1968)
Night of the Living Dead is crucial to classic zombie movies. This horror franchise was created by George A. Romero and it began with this movie.
–Texas Chainsaw Massacre (1974)
Texas Chainsaw Massacre was directed by Tobe Hooper and co-written by Kim Henkle. While the film itself was fairly low budget and had a small cast of unknown actors, the movie did really well and became very influential for the horror genre and slasher movies.
–Halloween (1978)
With the rise of slasher movies like Texas Chainsaw Massacre, Halloween is one of the most popular slasher films and has continued to grow as a franchise. Originally written by John Carpenter and Debra Hill and was released in 1978, the film was inspired by Alfred Hitchcock's Psycho and Bob Clark's Black Christmas.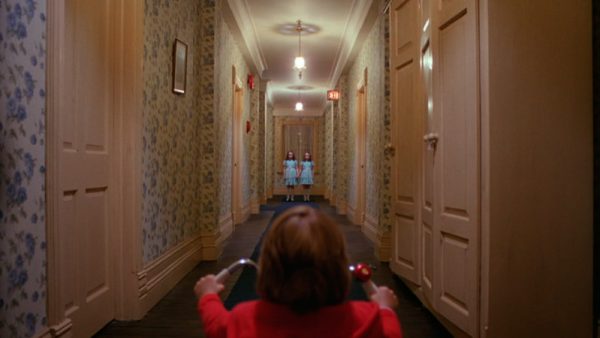 –The Shining (1980)
Directed by Stanley Kubrick, this film is based on Stephen King's 1977 novel of the same name. The novel was inspired by the true hauntings within Colorado's Stanley Hotel. While this movie isn't frightening with slashers and jump scares, it's more mentally frightening and made way for a lot of psychological horror films.
–The Silence of the Lambs (1991)
Following "The Shining" with psychological horror is The Silence of the Lambs. Directed by Ted Tally, this film was released in 1991 as an adaptation of Thomas Harris's 1988 novel of the same name. The story was inspired by a real serial killer, Gary Heidnik.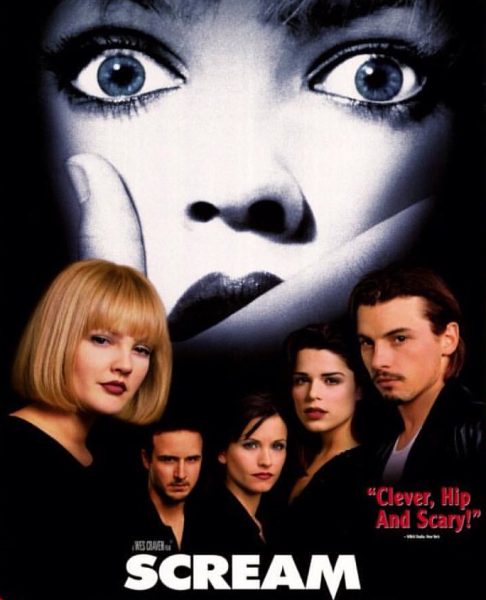 –Scream (1996)
Scream is a slasher/murder mystery franchise that was first released in 1996. The first four films were directed by Wes Craven and the series was created by Kevin Williamson, who wrote the first two films and the fourth.
–Saw (2004)
Saw was created and directed by James Wan Leigh Whannell. Saw is a slasher like other films but it also falls into the mystery section of horror like most slashers since you don't know the identity of the killer.
–Midsommar (2019)
Midsommar was created and directed by Ari Aster and is somewhat an adaptation of  Shakespeare's "A Midsummer Night's Dream"as well as inspired from "Midsummer" which is an actual event that takes place in Sweden. It is considered to be a folk horror movie and is more unsettling to watch rather than a movie that's just blatant scares.
–Evil Dead Rise (2023)
The first Evil Dead movie was released in 1981 and directed by Sam Raimi, however the newest one was directed by Lee Cronin. Evil Dead is a trilogy containing the films Evil Dead, Evil Dead 2 and Army of Darkness. The Evil Dead series is a horror movie in a way where it deals with a lot of violence and gore, which can make it very unsettling and scary.
Overall, horror movies have made a very significant impact in film making and how movies are produced nowadays. There have been many important films over the years and there will continue to be.