Barbies Debuted On March 9!
The History Behind A Doll With Great Memories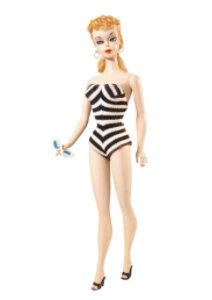 1950s:
In 1959, Barbie was created by Ruth and Elliot Handler—The inspiration behind the doll we all know was actually inspired by their daughter. She plated with make believe paper dolls. This made Elliot realize that there could be a selling hit in the toy industry. Barbie was based on a doll from Germany named Bild Lilli, a comic-strip character. Mattel, a global toy company bought the rights to Lilli allowing Elliot to create a new version of this doll. And with a little makeover Barbara Millicent Roberts was created. I think we all can agree that this name is quite lengthy, well so did Mattel. So to simplify it they called the doll Barbie. Barbie first premiered in 1959 at the American International Toy Factory with blond hair tied up into a ponytail, a black-and-white striped bathing suit, and eyes that never looked off to the side. This Barbie was thrown on the shelf starting at $3.00 in 1959—$3.00 back then would equal $29.98 today! Even though that is a lot of money, Barbie was still a hit selling 300,000 Barbie dolls in its first year.
1960s:
In 1960, her hairstyle changed to a Bubble cut Hairstyle inspired by Jackie O (The First Lady – married to President Kennedy). Ponytail Barbie was also still being sold alongside the New and improved Barbie. Through the 60s their eyes stayed the same but their lips became lighter, their eyebrows became softer and the hair had become fuller. In 1961, Barbie fell in love with Ken. Then in 1962, Barbie's Dreamhouse was introduced. This Dreamhouse was 19.1 x 65.4 x 34.3 centimetres, and priced at $4.44 – $8.00 in 1962, equaling $37 – $68 today. In the same decade Barbies friend Midge and little sister skipper were introduced. This gave a new hair color and style to the table. In the same year the first African American doll was introduced called "Colored Francie." In 1967, Barbie's hair changed to straight, and her eyes became more round. There were also rooted eyelashes added to match the changing times in beauty. The "Babysitting Barbie" was introduced in the 60s including accessories like a baby crib, a phone, and a book.
1970s:
The 70s were filled with peace protests, fights for equality, groovy times, crazy hair, and more moving events that shaped decades beyond their times. And Barbie kept up with their style and times. Barbie's hair changed to long with light waves. She also had a long flowy maxi skirt. In 1971, Malibu Barbie was created including long flowing hair, painted on eyelashes, and the ability to see her teeth. It didn't return again until 1976, staying that way for years to come. During this decade Barbie had many careers such as an Olympic athlete, a surgeon, flight attendant, Miss America, a ballerina, and an actress. This filled little girls' imaginations with wonder of what they want to be when they grow up and allow them to dream. 
1980s:
Barbie's fashion changed to match the rave. Bigger hair and funky makeup matched her new fashion trends. In 1981, a curled bob was introduced, matching many actresses' hairstyles of the decade. With an upgrade that was needed the African American Barbie had a new mold created. These Barbies also started to get more attention by also adding different careers. Another huge improvement to the Barbie line was that in 1885, the first Hispanic Barbie doll was introduced too.  As Barbies continued to grow in popularity so did their representations!  
1990s:
Throughout the 90s Barbie became more diverse. In 1998, Barbie's body changed including her chest got smaller, and her waist got bigger. Her toes became flat instead of pointed. Although Barbie had some hits throughout the 90s the one that topped the chart was the "Totally Hair Barbie."  This Barbie had 10.5 inches of crimped hair, and topped #1 on the most popular Barbie ever. 
2000s:
With the big hits of Barbie from the 90s, they felt they had to start the year off with a big bang. Throughout the 2000s Barbie became more real with her body changes making her chest smaller, and her hips wider. She also had her makeup softened. Her classic blue eye shadow was ditched for a more natural look. She also got a complete makeover of her Dreamhouse by making it larger into a three story mansion instead of a two story house in 1998. Other features added to the new and improved Dreamhouse was an elevator, it played music, and a toilet that "flushed." 
2010:
Since Barbie's 50th anniversary was in 2009, Barbie got some MAJOR UPGRADES! With a great start to 2010 Barbie had modern makeup, and pulled back bangs. In 2016, Barbie came out with Barbies of three new body types. She also came out with new eye colors, and new hair styles. This was so important because everyone is different and these changes allow kids to feel as though they have a doll to look like them.
Did you ever have a Barbie doll?
Sorry, there was an error loading this poll.
View Comments(1)
Donate to Garnet & Gold Gazette
Your donation will support the student journalists of Brunswick High School. Your contribution will allow us to purchase equipment and cover our annual website hosting costs.
About the Contributor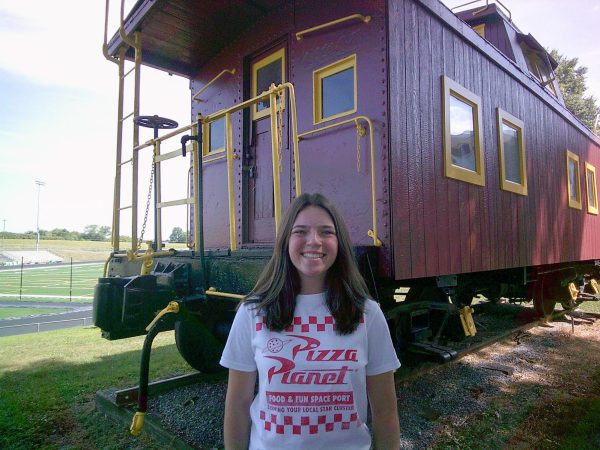 Mia McGuffin, Engineer
Grade: 12

Years as an Engineer: 3

How do you contribute to being a Roader? "I am the  President of FFA, Treasurer of NEHS, Member of NHS, BHS...