The Biggest Upset In The History Of The NCAA
St. Peters Defies All Odds
When looked at this statistically, this has the potential to be the biggest NCAA upset yet. In the first round of the 2022 NCAA March Madness tournament, the 11 seed—St. Peter's—upset the two seed—Kentucky—85-79. This has occurred before in the history of the NCAA, but this one might take the cake.
Taking a look at the comparisons of the two schools program statistics: Kentucky puts $18.6 million towards basketball alone, while St. Peter's only puts forward $1.6 million. This alone makes this specific win special. To only further show the impact of this game, St. Peter's had never even won an NCAA tournament game before, while Kentucky has won eight NCAA championships.
Another highlighted difference was the rosters of either team. Kentucky holstered 3 five-stars, 5 four-stars, and 2 three-star athletes on their line up. St. Peter's didn't even have a ranked player. St. Peter's averaged 3,206 people in attendance at home games, and Kentucky averaged 20,045 people per game.
The students of St. Peter's felt how accomplishing this victory was. A quote by senior Radakovic from a New York Times article on the game quotes, "Everyone was freaking out. It was crazy," Radakovic said. "There were a bunch of chairs set up, and at the end of the game, nobody was sitting on the chairs. Everybody was standing up."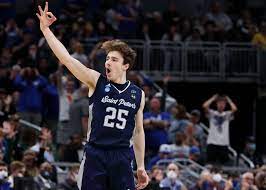 This wasn't even the end of the road for St. Peter's, as they went on to win against 7 seed Murray St. 70-60 on March 19th. They aren't done just yet, and are ready to take on their next opponent Purdue on March 25th at 7:09 PM EST.
Not many have stopped and actually thought about the volume of this win. The energy was there that day. St. Peter's brought the energy and desire to win that game, creating possibly the biggest upset in the history of the NCAA.
Leave a Comment
Donate to Garnet & Gold Gazette
Your donation will support the student journalists of Brunswick High School. Your contribution will allow us to purchase equipment and cover our annual website hosting costs.
About the Contributor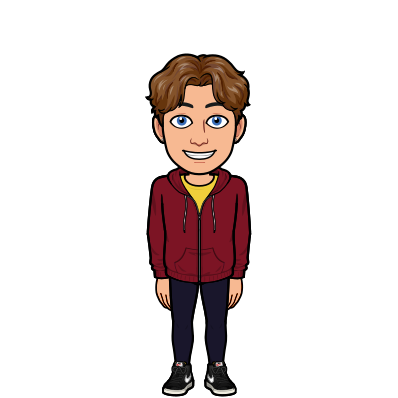 Reese Fitch, Engineer
Reese Fitch, Engineer

Journalism II

Journalism Club