5 Strange Rom-Coms To Watch This Valentine's Day
Films Add A Breath Of Fresh Air To The Romance Genre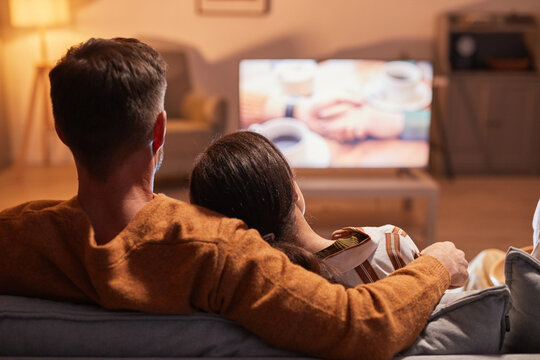 Valentine's Day is here and it's time to cozy up with your partner and watch a movie. But why settle for another cliché, predictable love story when creativity is boundless? Ditch the conventions, grab the popcorn, and dim the lights when you watch these five one-of-a-kind, unusual, yet romantic comedies this Valentine's Day:
Palm Springs
Where to watch: Hulu
Rating: R
"Palm Springs" is written by Andy Siara and directed by Max Barbakow. It was released for the Hulu streaming service on July 10, 2020. The movie follows Nyles, played by Andy Samberg, as he gets caught in a time loop that forces him to relive the same wedding reception. He develops a connection with Sarah, played by Cristin Milioti, who is stuck in the same time loop. They find comfort in one another in such an unusual situation and begin to fall in love.
The film reinvents the classic romantic comedy genre with its unique sci-fi twist of time loops, bringing wit and satire to the forefront. The dynamic style and sharp writing challenge conventional romantic comedies and bravely delve into the less ideal aspects of relationships, such as boredom. Overall, "Palm Springs" presents a refreshing take on the rom-com formula, offering afresh perspective on love in cinema.
Band Aid
Where to watch: Tubi
Rating: R
"Band Aid" is a 2017 film written and directed by Zoe-Lister Jones. It follows Ben, played by Adam Pally, and Anna, played by Zoe-Lister Jones, as they struggle in an unhappy marriage punctuated by countless petty arguments. In a unique effort to save their relationship, they turn their fights into songs.
The film offers a truthful and raw portrayal of marriage, especially the lows that come with it. But, it shows how the power of music and creativity can bring people together and heal a relationship. Overall, the movie shows us the complexities of love in a relatable way, using offbeat humor to elevate the film even further.
Warm Bodies
Where to watch: Peacock
Rating: PG-13
"Warm Bodies" is a Romance/Horror film from 2013. While written and directed by Jonathan Levine—it is based off of the novel written by Isaac Marion. This story follows a unique zombie named "R" (portrayed by Nicholas Hoult), and a human girl, "Julie" (portrayed by Teresa Palmer. After R saves Julie from an attack, they begin to develop a strangely warm relationship, and this leads to R slowly regaining his humanity.
This film uses elements of romance, comedy, and even horror. All of these traits combined allow the audience to experience many different emotions. Overall, "Warm Bodies" is a sweet, revitalizing take on the rom-com genre.
Her
Where to watch: Available for rent
Rating: R
"Her" is a Romance/Sci-Fi film from 2013. It was written and directed by Spike Jonze, and starred incredibly big names; Such as Joaquin Phoenix, Scarlett Johansson, and Chris Pratt. This story follows Theodore, a lonely writer who begins to develop an unlikely relationship with an operating system, which was designed to fulfill his every need.
This film, while having an unlikely and somewhat silly premise, doesn't fail to deliver hard-hitting emotions. With excellent performances from lead actors Joaquin Phoenix and Scarlett Johansson, the film has earned excellent reviews from critics. Overall, "Her" is a film with great delivery of an incredibly unique concept.
Love on a Leash
Where to watch: Tubi
Rating: Not Rated
"Love on a Leash" is a 2011 Romance/Drama movie written and directed by Jennifer Ten in her directorial debut. Out of all the films in this list, this one is without a doubt the most comedic, even if most of the laughs are unintentional.
The film follows a captivatingly odd plot in which a prince, plagued by an inflated ego, is cursed to reside in the body of a homeless dog. On the streets, he encounters the kindness of a young woman named Jana, who lives in a house with a uniquely green interior, including green dishes. You can tell that this curious design choice was not a deliberate artistic choice, but rather the state of the actress's actual living conditions.
The film's narrative is non-linear, with the script diverting into various subplots that come and go quickly. These subplots range from creepy individuals infatuated with Jana to the Prince's introduction to a dog talent agent. Suddenly and unexpectedly, the dog transforms back into a human, and the two fall in love, leading to the sudden conclusion of the film.
"Love on a Leash" is a unique and unforgettable movie-watching experience. The director's passion for filmmaking and storytelling is evident, but the execution is quirky and unconventional. The film may be bad, but it's so bad that it's good. It is a must-watch for anyone who appreciates the art of filmmaking, regardless of its peculiarities.

In conclusion, each of these movies presents a distinctive story that brings new and thrilling views on love to the table. Give some of them a watch, you won't regret it.
We wish you a great Valentine's Day!

Which Strange Rom-Com Is Your Favorite?

Sorry, there was an error loading this poll.
Leave a Comment
Donate to Garnet & Gold Gazette
Your donation will support the student journalists of Brunswick High School. Your contribution will allow us to purchase equipment and cover our annual website hosting costs.
About the Contributors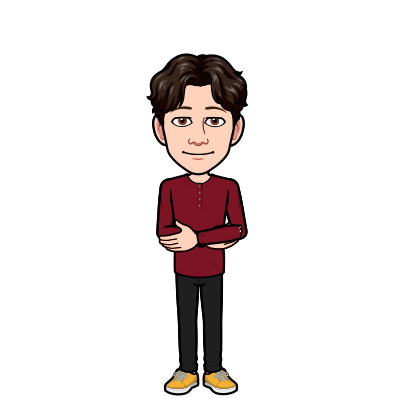 Baylin Hoffman, Engineer
Baylin Hoffman, Engineer
Journalism I
Journalism Club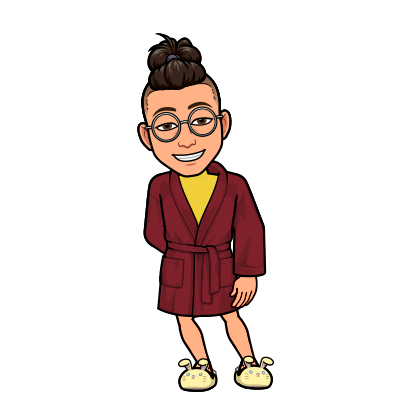 Michael Simpson, Engineer
Michael Simpson, Engineer
Journalism I