The Most Iconic Taylor Swift Songs According To Brunswick High School Students
Brunswick High School Students Share Their Most Iconic Taylor Swift Songs
Taylor Swift has many iconic songs, dating all the way back to her very first album which was released in 2006. She has made a massive impact on almost our entire generation, including students at Brunswick, who made this list of her most iconic songs in no particular order. 
1.  "Mean" —Bella Amell
The first iconic song, suggested by Bella Amell, is "Mean" by Taylor Swift. This song appears in Taylor's album Speak Now, released in 2010. This song shares Taylor's angry response to a man who was incredibly critical of her work, and was just straight up "mean" to her. This song leaves the listener feeling fired up, yet also with a sense of reassurance that everything will work out in the end. 
2.  "Cardigan" —Meghan Pelkey 
Up next is "Cardigan", proposed by Meghan Pelkey. This song, featured in Taylor Swift's Folklore, is a beautifully written song, full of metaphors and similes which greatly expand on the true meaning of the poetic and elegantly written lyrics. This song shares the story of an exciting and thrilling young love which then turns into a devastating heartbreak. This song is relatable to almost everyone who listens to it, and it truly sends the listener through the saddening emotions related to their heartbreak again with its delightful, yet heart aching, lyrics. 
3.  "Love Story" —Mia Fakhouri 
"Love Story", suggested by former Brunswick High School student, Mia Fakhouri, is our third song on this list. This song was first originally released on the album Fearless, in 2008. This song turns a romanticized version of the well known story, "Romeo and Juliet" by William Shakespeare, into lyrics, leaving the audience smiling, and with a sense of hope. 
4.  "Shake It Off" —Clio Smith 
According to student Clio Smith, "Shake It Off", from Taylor Swift's 1989 album, should also be on the list of iconic songs. I would consider this song to be one of Taylor's most popular releases, and I believe that most people, whether they consider themselves fans or not, would be able to say that they have heard this song before. This song was written to encourage the listener to ignore the hate in their life and to, as the lyrics say, "shake it off." 
5.  "Speak Now" —Paige Trendell 
Taylor Swift's song "Speak Now" featured in the album Speak Now, is one of Paige Trendells picks for iconic Taylor Swift songs. This song shares the story of Taylor Swift's ex-boyfriend's marriage to another girl and then Taylor's successful attempt to interrupt the wedding to get back with him, and stop him from marrying the wrong girl. This song is romantic, lighthearted, and overall, a very fun song to listen to. 
6.  "Our Song" —Bella Amell
Another suggestion made by Bella Amell is "Our Song" from Taylor Swift's debut album. This song is another very fun listen, as it shares a cute story of a young romance and their sweet moments with one another. This song is sure to make you smile, and bring back memories of young love. 
7.  "Don't Blame Me" —Rileigh Tissue 
The next song, proposed by Rileigh Tissue, is "Don't Blame Me," featured in Taylor's album Reputation. This song shares Taylor's experience of being so absolutely in love with a guy, that it literally drives her crazy. This song is not only rumored to possibly be about Taylor Swift's current boyfriend Joe Alwyn, but also about the way that the media and public perceives Taylor. 
8.  "All Too Well (10 Minute Version)" —Meghan Pelkey 
Another iconic song suggested by Meghan Pelkey is "All Too Well (10 Minute Version)". This song, which appears in Taylor Swift's version of her album Red is one of Taylor Swift's most popular and well written songs. Rumored to be about Taylor's ex-boyfriend, Jake Gyllenhaall, the song talks about a toxic relationship which has ended, yet still haunts her years later. I would consider this song to be one of Taylor's most beautiful and emotional songs, and even though it is ten minutes long, it never seems to be long enough. 
9.  "22" —Mia Fakhouri 
Mia Fakhouri also claimed that "22" from Taylor's album Red should be on the list. This incredibly popular song is another one of Taylor's more fun and uplifting pieces. It shares Taylor's experience of being a care-free young adult and the joy that it brings her. 
10.  "Dear John"—Sydney Packin
Finally, the last song to be discussed is "Dear John" from Speak Now. This song is what I personally consider to be the most iconic song by Taylor Swift. This song allegedly speaks on Taylor's toxic and short lived relationship with singer-songwriter John Mayer. Because of this song's angry lyrics and personal call out, I would consider this song to be Taylor Swift's best "break-up/revenge" song. This song is incredibly well written and truly brings out intense emotions in the listener.
Leave a Comment
Donate to Garnet & Gold Gazette
Your donation will support the student journalists of Brunswick High School. Your contribution will allow us to purchase equipment and cover our annual website hosting costs.
About the Contributor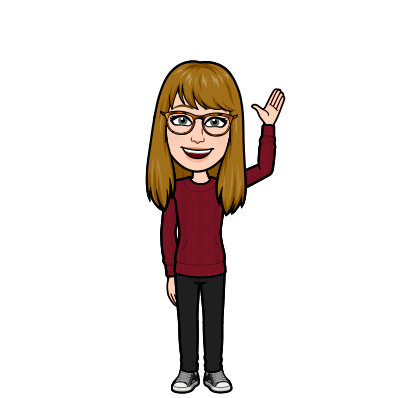 Sydney Packin, Engineer
Sydney Packin, Engineer
Journalism I