The Murdaugh Family Murders
Murdaugh Family & Their Controversy
The Murdaugh family is a very prominent legal family in South Carolina. The family's law firm, the Parker Law Group, was originally founded by Randolph Murdaugh, Sr. in 1910, and has made the family incredibly wealthy. However, the family's reputation was completely changed on June 7th, 2021. 
June 7, 2021 is when Alex Murdaugh's wife, Margaret Murdaugh, and their son, Paul Murdaugh, were found dead at the family's hunting lodge property, right by the dog kennels. It is also important to mention that Paul Murdaugh was awaiting trial for a boat crash, caused by his boating under the influence, which killed a 19 year old girl. Alex Murdaugh's brothers claimed that Paul Murdaugh recently had threats made against him related to the accident, and that Alex could not have possibly done anything to hurt his wife and child. 
It was on September 4, 2021, when Alex Murdaugh shot in the head while changing a tire on the side of the road. He was injured badly, however, he was able to recover. It was after he was released from the hospital when he resigned from his job at the law firm, and entered a rehabilitation facility to help with his drug addiction, which he stole around 1 million dollars from the law firm and his clients to support. 
On September 15, 2021, it was revealed that Alex Murdaugh organized his own attack, and that he had paid a man named Curtis Edward Smith to shoot him in the head. It is believed that he did this to allow for his other son to inherit Alex's $10 million life insurance. Alex was then arrested for this act, and charged with insurance fraud, conspiracy to commit insurance fraud, and filing a false police report. 
It wasn't until October 13, 2021, when Alex Murdaugh became a person of interest in the murders of his wife and son. However, he was indicted on July 14, 2022, as there was no concrete evidence before that to prove that he had a motive to kill them. Alex Murdaugh immediately denied the claims, stating that he could "never hurt them", and that he "loved them more than anything."
It was then later revealed that Alex Murdaugh and his wife Margaret were having marital problems, and that Alex had lured Margaret from the family's beach house to come and see him at the hunting lodge, where she was later found dead. However, Alex claimed to have not been near the scene at the time of the murders, but was later proved to be lying when a video taken on Paul Murdaugh's phone revealed that Alex, Paul, and Margaret were all right next to the kennels, only about three minutes before the estimated time of the murders. 
It is also important to mention that Alex Murdaugh called and texted Margaret after she was believed to have been killed. Her phone's camera was also briefly activated shortly after she was killed, suggesting that it was in search of a face, and that someone had picked it up. On top of this, Alex Murdaugh was also seen wearing two different outfits on the night of the murders, and when visiting his mother, was reported to be acting "fidgety" and "nervous". 
Alex Murdaugh even admitted to lying to law enforcement about where he was at the time of the murders, and blamed it on his addiction, claiming "as my addiction evolved over time I would get in these situations or circumstances where I would get paranoid." However, he stayed adamant about not killing his wife and son, saying that could never "do anything to hurt either one of them." However, the court felt that there was too much evidence against Alex, and that he was the only one with the motive to kill Paul and Margaret. 
Finally, on March 2, 2023, Alex Murdaugh was found guilty of murdering his wife, Margaret Murdaugh, and his son, Paul Murdaugh. Alex Murdaugh was sentenced to two consecutive life sentences in prison. Alex's lawyers have recently announced that they will be appealing the conviction, as well as his life sentences. 
View Comments(1)
Donate to Garnet & Gold Gazette
Your donation will support the student journalists of Brunswick High School. Your contribution will allow us to purchase equipment and cover our annual website hosting costs.
About the Writer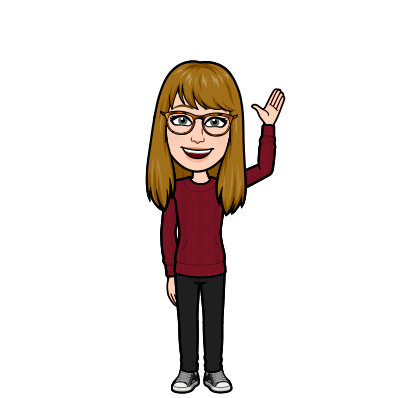 Sydney Packin, Engineer
Sydney Packin, Engineer
Journalism I