Banned Books You Might Of Already Read
Some Childhood And Culturally Important Books Are Banned Every Year
Books banning dates all the way back to 1637. The United States saw an increase of books being banned in schools around 1920s and has continued fluctuating since then. Books that include educational or controversial topics are the common and or only target of these bans. This is an issue because children and teens are supposed to learn at school but if they don't have access to books that could be important it can prevent education and knowledge of the real world. 
Statistics
Books in conservative states are banned way more compared to blue states. For example Texas, a red state has 801 bans compared to a blue state like New York only having 13 bans. The type of books being banned aligns with conservative views, being discriminatory to diverse topics. The number one genre banned is Lgbtq books with 41% of Banned Titles in 2021-2022, which aligns with the discriminatory views of many conservatives. What's even more surprising is that book bans were at a high in just last year, "in 2022 The American Library Association recorded more than 1,200 challenges of more than 2,500 different books, nearly doubling the then-record total from 2021 and by far the most since the ALA began keeping data 20 years ago." So no this is not an old or outdated issue.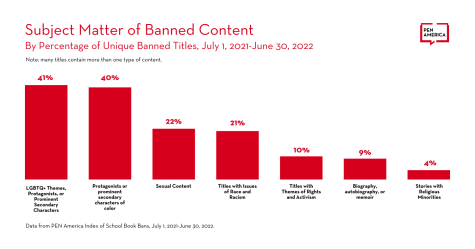 Banned Children Books
Many are trying to shield their children from being "tainted" by the teachings of these books; here are some children's books being taken off the shelves of several libraries across America.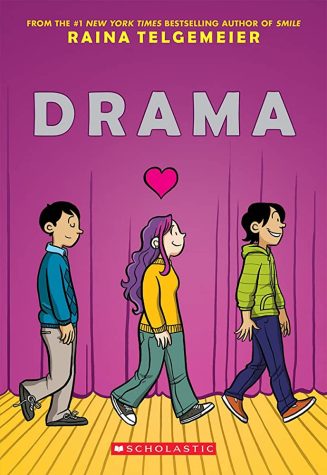 Drama by Raina Telgemeier
Drama, published in 2012, follows a middle school girl named Callie, a theatre student going through a roller coaster of emotions as various relationships seem to be blooming and falling apart all around her. The book was banned in many Texas schools for its inclusion of LGBTQ+ subjects and some even claimed it to be "sexually explicit". People believed that this would go against "family values/morals."
The Lorax by Dr. Suess
Published 1971 and challenged in the late 80s, an owner of a logging company attempted to ban this book from the local elementary school for being "anti-logging." The Lorax contains a very important and special message that is portrayed in a way that children are able to understand. While you could see it as "anti-logging," the real message behind Suess's Lorax is deforestation. As the world is advancing and humans are thriving, we are taking the homes away from animals.
Hop on Pop by Dr. Suess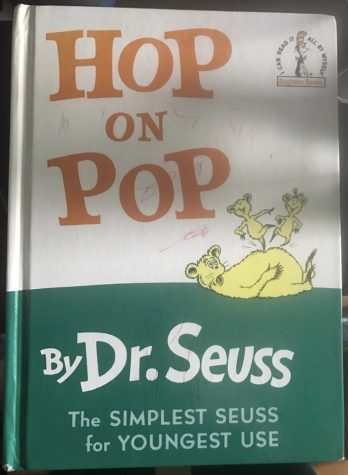 Another Suess book, the 1991 Hop on Pop is a simple rhyming book made for children ages 3-8 and was challenged for a silly reason that is probably to be expected with a title like this. In 2014, a complaint was sent to the Toronto Public Library to have this book removed from the residence as it, in their words, "encourages children to use violence against their fathers." The reason this book was able to stay in multiple locations was because the children were actually told not to hop on pop.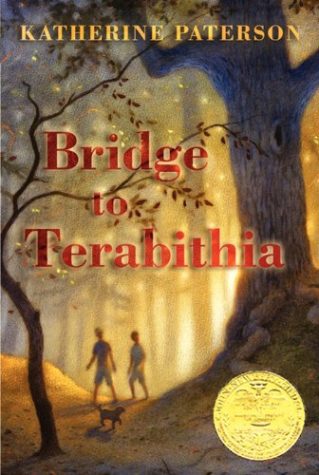 Bridge to Terabithia by Katherine Paterson
A heart wrenching novel following two children who create a magical kingdom in the forest using their imagination. In 1996, 19 years after its publication, several classrooms in PA banned it for the use of profanity, disrespect towards adults, and "an elaborate fantasy world that might lead to confusion." Other reasons for the ban had to do with phrases such as "Oh Lord."
The Giving Tree by Shel Silverstein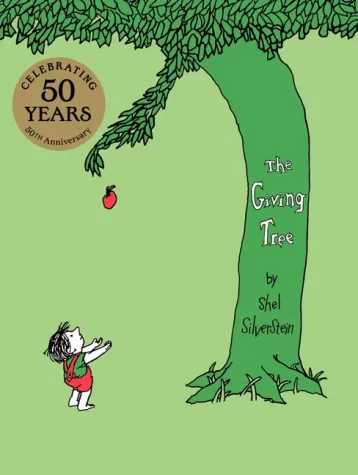 Now 59 years old, The Giving Tree was published in 1964 and banned in 1988. The book teaches children the dangers of being selfish and the selflessness of a parent through the relationship between a little boy and a tree. The tree is constantly giving all it has to the little boy as he grows up and becomes his own person without ever giving anything back. The book was removed from a public library in Colorado as it was considered to be "sexist."
Banned Informative Books
Controversial books that may be considered necessary education are being banned too, so here are some titles and the "reasons" why they were banned.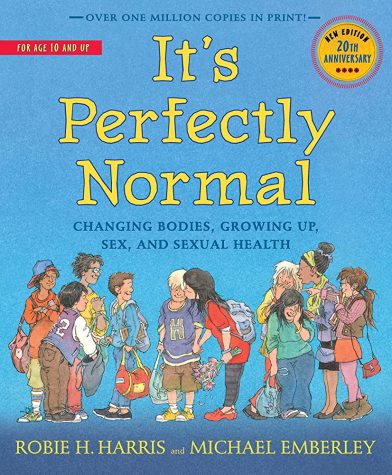 It's Perfectly Normal: Changing Bodies, Growing Up, Sex and Sexual Help by Robie Harris
This book is meant to educate children (10+) in Puberty and Sexual Health, published in 1994 continues to be updated with new editions involving topics like consent, gender and sexuality, abortion rights and more. It's Perfectly Normal is one of the most challenged books in the US, the book was recently challenged and banned in areas in 2021-2022. It was banned for its depiction of nudity, non-heterosexual sex, and other semi-political topics like Aids and abortion. 
Speak by Laurie Halse Anderson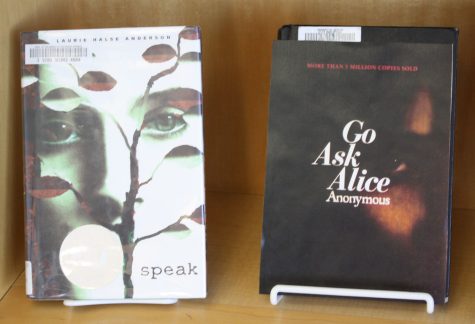 This book was written about a girl Melinda that is raped at a party and calls the police, the police break up the party but Melinda is ostracized by her friends since she didn't say why she called the police. She develops selective mutism and is able to slowly come to terms and express what happened through art. Speak was written based on Laurie's trauma as a teenager that was raped. The book could've been helpful for students going through the same thing but was instead banned in 2021 because it was thought to contain a political view and bias against male students, as well as for including rape and profanity. 
The Hate You Give by Angie Thomas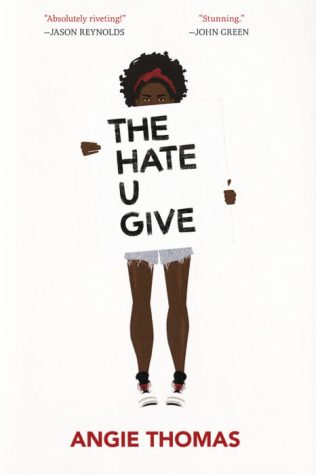 This book was released in 2017 and deals with the experience of a black girl who attends a predominantly white elite private school going back and forth between that and her less fortunate neighborhood, and is the only witness to a friend being shot by a police officer. It was inspired by the Black Lives Matter movement. The book has been challenged and banned in 2022 for it's profanity, violence, and a supposed anti-police message, as well as an indoctrination of social agenda.
This Book is Gay by Juno Dawson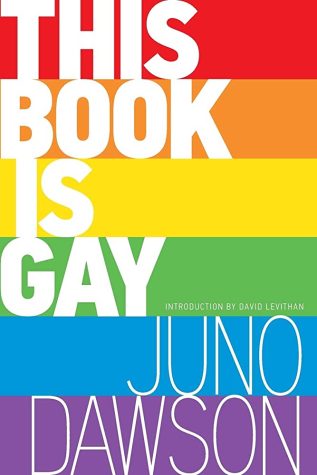 The book provides information on gender and sexualities, even just being curious. It includes stories, interviews, and etc from kids and adults across the lgbt spectrum. The book has now been banned in multiple schools and libraries for explicit sexual content and "pornographic" material. This Book is Gay is also not meant for children it is kept in the young adults section, the author Juno Dawson makes a great note speaking about how schools in health class teach students about heterosexual sex and safety, so why is it wrong to teach about homosexual sex. She also states that if we really wanted to keep kids safe we would be talking about guns and not books (which I have to go on record and say I agree with).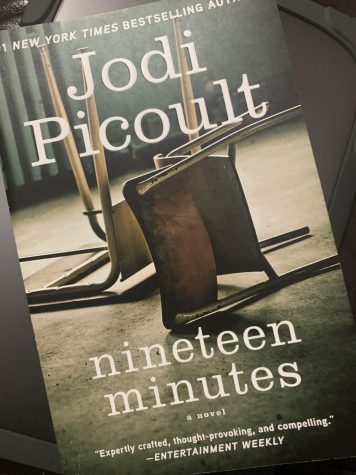 Nineteen Minutes by Jodi Picoult
Nineteen Minutes is a book with the events of a normal high school day turning into a school shooting and having a surviving witness work through her trauma in a court trial. The book despite depicting a real situation that we even have drills for was banned for graphic descriptions of violence and sexual activity.
Popular/Famous Banned Books
Books considered more controversial have been being banned since the beginning even if that book can be important to learning or just to enjoy for those who can't afford them.
Of Mice And Men by John Steinbeck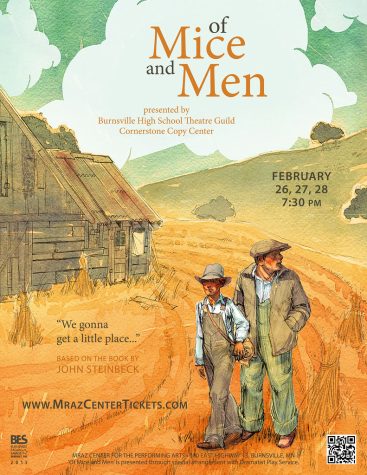 The book Of Mice And Men depicted two characters going through the great depression. This book has been included in many school curriculums so the shock you may have reading that it's one of the most banned books in the United States. The book has been banned so many times for it's offensive language.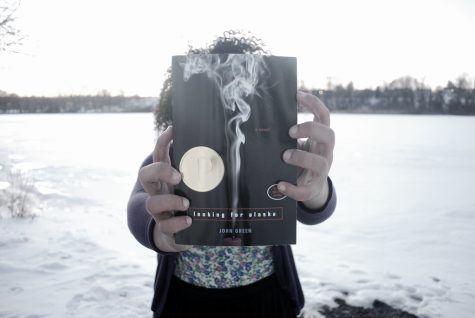 Looking For Alaska by John Green 
The main character Miles is inspired by a poet's last words so he goes off to a boarding school. At this school he meets Alaska, a rebellious teenage girl. John Green's book has been taught in curriculum at schools and won a 2006 Micheal L. Award. This book is commonly banned for its vulgar content and sexual content. John Green states teenagers are good readers and they don't join a gang just cause they read the outsiders. Some reporter commentating i'd like to add is that teenagers, no matter what, will be interested in some mature content and restricting it may only add shame to the act.
The Handmaid's Tale by Margaret Atwood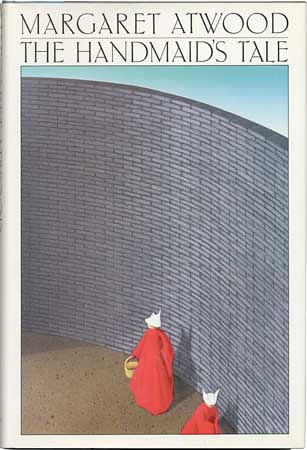 This book is an extremely important book impacting culture and parts of real peoples lives. The Handmaid's Tale tells the story of "Handmaids" in a futuristic New England setting, the narrator Offred includes narration of women being forced to bear children/assigned to bear children for higher ups. The book shows that controlling women's reproductive rights is not just politically wrong but morally wrong, commentating on abortion which was controversial for the release date of 1985. The Handmaid's Tale is still being tried til this day for sexually explicit content and vulgarity despite and importance to women's issues.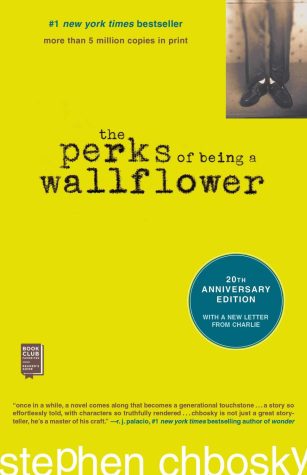 The Perks of Being a Wallflower by Stephen Chobsky
This was published in 1999 as a coming of age novel. The main character Charlie follows is unconventional way of thinking as he goes through teen life. Chobsky thought he could portray the ups and downs of a teenagers mentality through his style of writing, and helps connect with those readers that feel outcasted. The book has been considered controversial since it's release due to portrayal of sexuality, drugs, and suicidal content. The Perks of Being a Wallflower has a crucial point of view that teens could benefit from reading and even has been used in highschool curriculums but has been tried around 8 times just within 2021-2022.
Thirteen Reasons Why by Jay Asher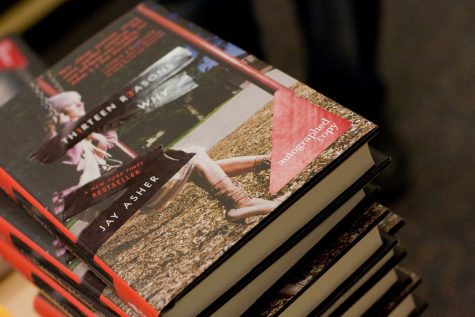 Hannah Baker after committing suicide leaves tapes containing the 13 reasons for her suicide, on the porch of Clay Jensen her classmate and possible love interest. Clay is one of those reasons as he listens he'll find out why and other reasons. It was published in 2007 and had a very popular netflix series. It has been banned 12 times from 2021-2022 for graphic depictions of suicide, sexual assault, and drug abuse. 
Leave a Comment
Donate to Garnet & Gold Gazette
Your donation will support the student journalists of Brunswick High School. Your contribution will allow us to purchase equipment and cover our annual website hosting costs.
About the Contributors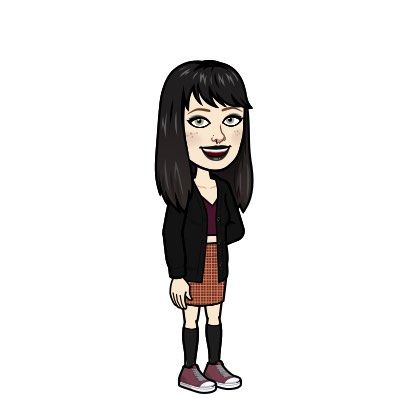 Mars Haga, Engineer
Mars Haga, Engineer
Journalism I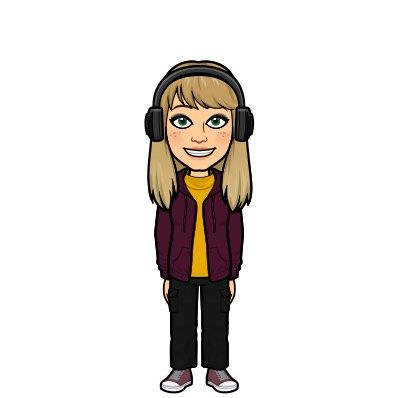 Belle Pique, Engineer
Belle Pique, Engineer
Journalism I