Myrtle Beach Golf Course Review
Myrtle Beach Golfing Experience
When discussing three golf courses in Myrtle Beach, South Carolina, there are plenty of quality courses and a few that stood out to me. My Dad and I went to Myrtle Beach for the past three years and were able to play on some beautiful courses in this area. Although this year was different, FCPS had an earlier spring break than last year. This only really meant that the weather would be a little colder but that did not stop us from having a great time. This review will be purely opinion based and will be according to my golfing experience of each course. The three biggest things that I will base my rankings on are how well the course is maintained, service from staff and rates. 
Eagle Nest Golf Club—This course was on the cheaper side for the courses we played on with the rate of $51 dollars per player. The course was in okay shape, although the staff was extremely friendly and the starter let us go out a few minutes early which allowed us to play at our own pace. The reason the course itself was just okay was because the tee boxes and traps were not in good shape. Although the greens were beautiful and made up for it. I rate this course a 71/100 according to my time on the course.
TPC Myrtle Beach Golf Course—If you aren't looking to spend a lot of money then this course isn't for you. $160 per player was the rate but the experience of playing on this well known golf course makes this course worth it. The winner of the 2020 masters Dustin Johnson plays here and also teaches his golf school. The staff welcomed us as soon as we arrived and gave us free range balls to hit before we started. TPC was in excellent condition with the greens running fast and all in all no flaws of the landscape of the course. Of all the courses I played on it was one of the toughest. However what stood out the most is how well the course was maintained and the experience that I had playing on this world renown course. 92/100 would be my rating. 
Long Bay Golf Club—When discussing the most famous courses in Myrtle Beach this has to be mentioned. Jack Nicklaus, one of the best golfers in the history of the game, designed this course. $95 per player was the rate which is definitely on the pricier side for any course. This elite course is surrounded by forests of pine and maple trees. This course is in great shape with many bodies of water which makes it extremely challenging especially for a beginner like myself. I personally had trouble on this course and lost a lot of balls but it still didn't take away from the fact that this course was outstanding to play on. The service was okay yet we had to move tee times because of rain and they didn't seem too happy about it. All in all I rate this course a 82/100. 
View Comments(1)
Donate to Garnet & Gold Gazette
Your donation will support the student journalists of Brunswick High School. Your contribution will allow us to purchase equipment and cover our annual website hosting costs.
About the Writer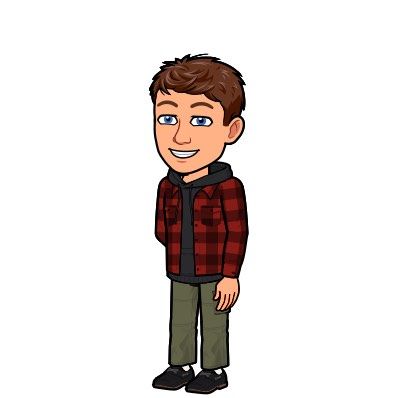 Ricky Cicmanec, Engineer
Ricky Cicmanec, Engineer

Journalism I