Closing The Curtain Of The 2023 FCPS Musical Season
A Shoutout to All of the Musicals in FCPS!
As a member of the Brunswick High School Drama Department (BHStage) and avid theater lover, I made it a point to see every musical that the high schools of Frederick County Public Schools had to offer. Ranging from Disney Classics such as Beauty and the Beast to the humour of The 25th Annual Putnam County Spelling Bee! FCPS students really showed their talents this season. Working together with Deacon Withers of Governor Thomas Johnson High School Drama Department and Alden Bobofchak, a BHStage alumni, here is a breakdown of each show and a shoutout to all of the hard work that was put into every performance. 
Brunswick High School: The 25th Annual Putnam County Spelling Bee! 
"Charming and honestly surprising just how entertaining it was. The acting was superb, and if you go in (like I did) knowing nothing about the show, it is incredibly entertaining. Everyone really did a great job making the story feel alive. Vocally, the harmonies were good. Overall, it was an entertaining show, one of the underrated in the county" — Deacon Withers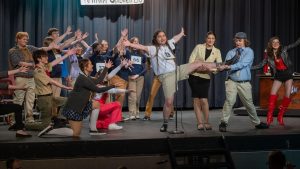 Gov. Thomas Johnson High School: Disney's Beauty and the Beast
"With the first Disney show of the county, TJStage really brought the joy of this 'Tale As Old As Time' to FCPS. The acting was superb, costumes were impeccable, the pit and set really took us to that 'story book' setting. Full of several talented actors, tech members, and pit members, everyone shined and put on a high quality performance." —Jasi Ling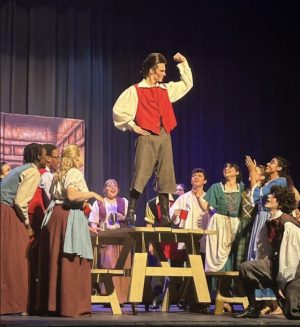 Urbana High School: 13!: Thirteen
"I saw the understudy show, and it was good! The ensemble stood out and held their own vocally and the choreography was so fun. Acting wise, it was hilarious and landed really well with the audience. Also it is worth mentioning that viewing the story as a biography emphasizes the show." —Deacon Withers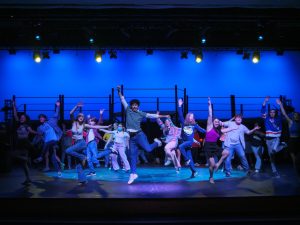 Walkersville High School: Legally Blonde
"There was so much energy in this show, it radiated through the entire auditorium. A show that's serious about fashion, the expectation was high in terms of costumes and well, I was not at all disappointed! Everyone on stage seemed to be having the most fun which added so much in terms of comedic timing- even in times of distress… like playing off a nosebleed on stage. Also, a HUGE shout out to the pit- they were phenomenal!" —Jasi Ling 
Catoctin High School: Joseph and the Amazing Technicolour Dreamcoat
"Arguably one of the most fun shows with a mix of humbleness in size of Catoctin theatre, and the clear fun everyone had. The ensemble was strong, Harmonies were wonderful, and it was all a joy to watch. It's extremely fun if you know the story, and an even better experience if you go in blind." —Deacon Withers
Middletown High School: Catch Me If You Can
"While it was one of the more mature shows of the county, the story was quite engaging. I'd never seen the movie before, so I went in blind, and that really made the musical more interesting. Choreographically it was incredible which created a very well rounded production." —Deacon Withers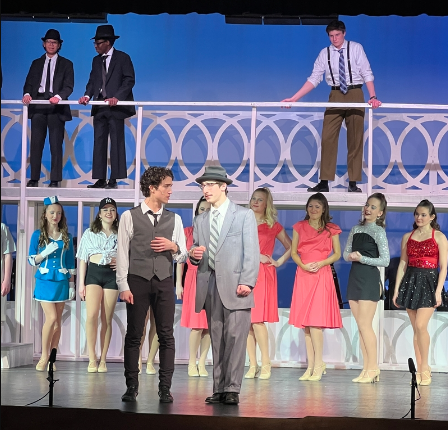 Linganore High School: Disney's The Little Mermaid 
"This was simply a beautiful production. Visually the show was stunning from the sets all the way down to the costumes. Although it is based on a children's story, there was something for everyone in this show- the romance, music, humour, choreography, and magic. Seeing this production, it really transported the audience to a 'Part of Their World'" —Jasi Ling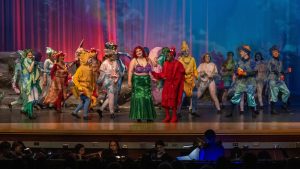 Tuscarora High School: Mean Girls – High School Edition
"While this was the 'High School Edition' of Mean Girls, the essence and humour of the original really came through. Excellent fashion, choreography, and production value also added so much to the performance and really enhanced the story. Mean Girls has a very relevant message about individuality and acceptance which was presented so incredibly well. Also, we very much enjoyed the shout out to Tuscarora's former, now Brunswick's current, principal: Christopher Barry!" —Jasi Ling
Frederick High School: 57th National Mathlete Sum-It: The Almost All Girl Math Musical
"Although this is a lesser known show, Frederick High rose to the occasion. The performance was full of life, humour, perseverance, and of course incredible math skills. It was so wonderful seeing an *almost* all girl musical about togetherness and girls supporting each other through hardship. Overall, this was such a lovely show and I can't wait to see what FHSDrama does next!" —Jasi Ling
Oakdale High School: Mamma Mia!
"Personally, this was my favourite show I'd seen this season. High energy throughout, high production value, and highly entertaining. In terms of tech, it was super impressive with a beautiful set and incredible lighting. This production was full of vocal and dance precision with fantastic comedic timing. Whether you knew the soundtrack or not, everyone was dancing (or crying-like me) and having a wonderful time." —Jasi Ling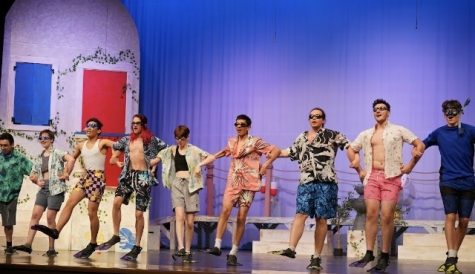 All and all, this was an amazing musical season brought by the high schools of FCPS. There was talent bursting at the seams and I cannot wait to see what each department does next! Congratulations!
View Comments (2)
Donate to Garnet & Gold Gazette
Your donation will support the student journalists of Brunswick High School. Your contribution will allow us to purchase equipment and cover our annual website hosting costs.
About the Contributor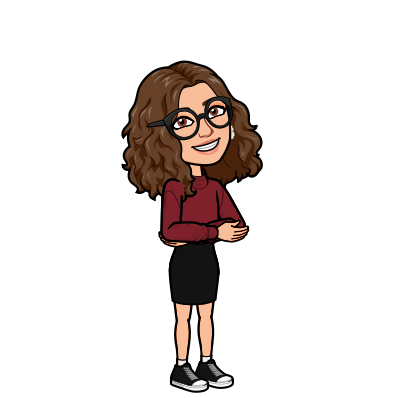 Jasmine Ling, Engineer
Jasmine Ling, Engineer
Journalism I