The Brunswick High School (BHS) boys soccer team has won five state championships at the 1A level. This is a highly competitive team under head coach, Shawn Baker. The Brunswick Soccer team is back-to-back state champions and has goals to make it to states for a third year in a row. Coach Baker went to Brunswick High School, Class of 2009, and he was a highly accomplished soccer player. Coach Baker then continued his soccer career at Frostburg University playing for a Division III level program increasing his knowledge for the game. Later he came back to be an assistant coach. As an assistant, Coach Baker won one state championship and then he became head coach and won another state championship.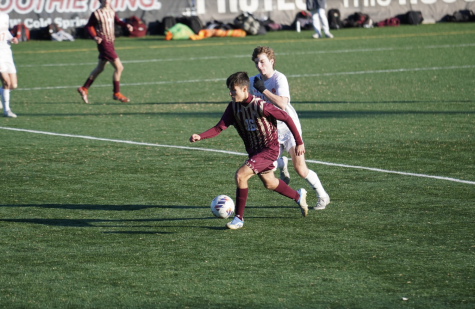 Coach Baker likes to "try to help our student athletes with life skills that will not only help them on the field, but in life." He is an uplifting supportive teacher and coach. Coach Baker expects, "maximum effort and focus at practice and games."  This is his priority for all student athletes. This is something that all coaches should follow. 
The current team has won two state championships in the past two years and Coach Baker says, "The goals for this season are similar to the past few years and it is to compete at the state level. We would love to see this team win the regional title this year and get a birth back into the state tournament for a 3rd consecutive year." They're all in this year for a third in a row. At the varsity level they are a young team with most of the roster being juniors and sophomores. 
This soccer team is a very well rounded and supportive team. Each player is expected to be a leader and step up when it is needed. This team will build you as a person. If you need to do something that will help you get active and become a better person try soccer. I am a player who started playing soccer two years ago. This team was welcoming and supportive. I have improved so much in the past two years not just as a player but also a student. I have made new friends and improved my well-being. This kind of exercise makes you happier and overall less stressed.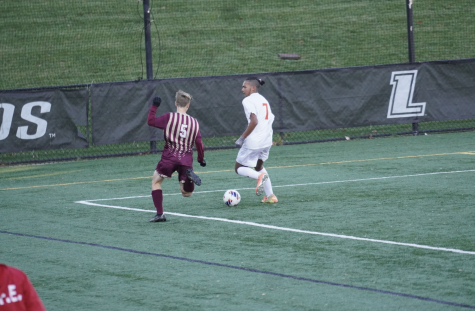 The team has one senior, Blake Whitcomb, who has played on the varsity team for three years now so he has participated in both of the state championships. As a fellow teammate, I can attest he is a great uplifting teammate to all, and a great young man to be around. Blake's family is always volunteering for the soccer team between bringing food and doing little things like "ball boying." As the only Senior Blake has definitely filled the role and is a great role model for all.
Another player, Lincoln Smith, a junior, is a member of the Brunswick High School team. Lincoln believes "communication and hard working individuals" are what makes a team great and he believes that BHS Soccer exemplifies this. 
Jared Monge, a junior, now on varsity, was the JV team captain for the 2022. Jared believes that "pushing others will unlock their full potential." Jared believes that being the leader on that team has "developed [his] leadership." Now Jared is a Varsity member and still uses the leadership skills he learned last year. 
With the last two years being outstanding years for this team, will they be able to win another state championship? The Brunswick Lads have all the assets and the skills to bring in the win. This is an exceptionally well rounded team. So now the question remains. Will they do it again? Only time will tell…
Check out the Brunswick Soccer Team on instagram @roaderfooty