The History Behind Black History Month
Without African Americans, America Wouldn't Be The Same
When you think of February, what comes to your mind? Some may think of Valentine's Day or maybe Groundhog Day. Others may scour their calendar to see if February will be a leap year. However, many think of this month being the celebration of African Americans and their impact on America. 
The celebration of Black History Month spans across the entire month of February (February 1 – March 1). This month is used to recognize and appreciate the roles African Americans have played in United States history. Not only is Black History Month celebrated in the United States, but during the month of October the United Kingdom, Netherlands, and Ireland celebrate it as well. 
The Creation of Black History Month
In 1915, Carter G. Woodson founded the Association for the Study of Negro Life and History (ASNLH). Woodson and the ASNLH then began sponsoring Negro History Week. Negro History Week's first celebration was on February 7, 1926. Woodson selected the month of February for this celebration to encompass the birthdays of Abraham Licoln and Frederick Douglass, both who had an impact on the lives of African Americans. Then, in the 1950s—the Civil Rights Movement began. Until the 1960s, Black Americans protested to gain equal rights under the law in the United States. They protested against segregation, discrimination, and racial oppression. This movement brought awareness to Black identity, evolving Negro History Week into Black History Month in many areas. Black History Month was then recognized in 1976 by President Gerald Ford. February has been recognized as Black History Month by every president since. 
The Importance of Black History Month
One of the most important aspects of Black History Month is the opportunity to educate others about African American history. During Black History Month, many African Americans decide to speak about their experiences or pieces of history that are important to them. Being able to hear these stories gives others the chance to expand their understanding of this history. Black History Month is also a prime time to highlight and celebrate key figures from the present and past. This recognition highlights the accomplishments made by African Americans despite history of racism and oppression. When asked what Black History Month means to her, Denise Yongbi, sophomore at Brunswick High School responded, "Black History Month is important to me specifically because it's the month of appreciation and recognition of black culture which is a big part of who I am. Black History Month helps to not only celebrate the diverse culture in itself but to also recognize black accomplishments, black excellence, celebrating important figures that helped to fight for equality throughout the years, and help further educate people on following topics surrounding it. However, this shouldn't be the only month that is celebrated and acknowledging black excellence, it should be celebrated everyday." 
"
… However, this shouldn't be the only month that is celebrated and acknowledging black excellence, it should be celebrated everyday. "
— Denise Yongbi
Black History Month Themes
Every year since its creation, Black History Month has been given a theme to reflect changes in how African Americans in the United States have viewed themselves. Negro History Week was also given a theme starting in 1928. The theme for 2022 is Black Health and Wellness which highlights Black scholars in Western medicine as well as activities, rituals, and initiatives that are executed by African American practitioners. The following are themes of the past decade: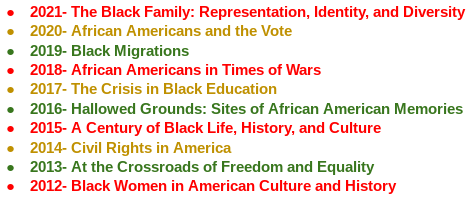 How Can You Get Involved?
No matter your race, you have the ability to support and advocate for African Americans all year long. A visit to the Nation Museum of African American History and Culture is a great place to start. Located in Washington D.C., this museum was created to give visitors an interactive experience that aids in the understanding of African American culture and history and how these past experiences have shaped every American's life in the present. If you aren't able to travel to D.C. to check out the museum, you can still support African Americans. Buying from Black-owned businesses is a great way to show your support. Whether it be online or a local shop, Michelle Kaganovsky from The Leaflet says, "Supporting Black-owned businesses is not only a means of putting an end to racial injustice, but environmental injustices as well." Another way you can show your support without spending money is by listening to podcasts made by black creators or getting books from the library that are written by African American authors. These resources are a great way to build understanding for experiences African Americans have gone through or are going through currently.
Leave a Comment
About the Contributor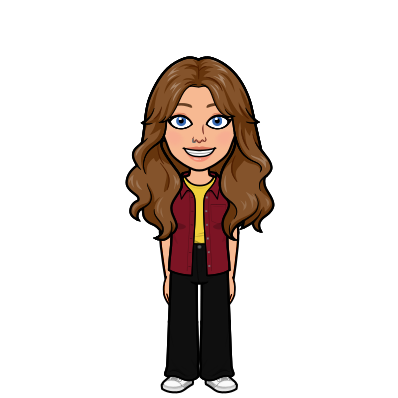 Kylie Lancaster, Editor-in-Chief
Kylie Lancaster is a senior at Brunswick High School and is editor-in-chief of the Garnet & Gold Gazette.

Kylie has taken Journalism 1 and 2. She...