What Are The Best Years For Music?
Thoughts And Reviews On Music From 2016-2021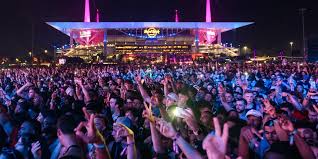 Music is important to a lot of people—it has changed the lives of millions. Whether it's them getting money and fame as an artist or enjoying the tunes and voices of others, it has an impact on almost everyone. With albums and singles dropping every year the question I ask a lot is: "What was the best year for music?" and some might say it was some time in the 1900s but not me, I know I wasn't born in that time so I wouldn't completely understand how hype it was for Michael Jackson or Elvis Presley to release a new song or album. After rappers like Ice Cube, Tupac, and Biggie Smalls, rap became more popular and more common in music nowadays. To me the best music era was 2016-2021 because of the rise of some of my current favorite artists.
2016—the start of an amazing year for music with Lil Uzi, Lil Yatchy Kanye, Travis Scott, Ariana Grande, Beyonce, Chance the Rapper, Post Malone, Bruno Mars, and Drake. Some of their most amazing albums were released in that year and some very iconic songs came along with it. Lil Uzi released two albums and both of them are very well known for being some of his best. Li Yatchy released "Lil Boat 1" the beginning of his album series currently on "Lil Boat 3." And for the others, a lot of people would say, "The Life of Pablo" by Kanye is his best rated album to this day.
2017—kicks off with a lot of iconic rappers like Tyler the creator, Playboi Carti, XXXTentacion, Kendrick Lamar, Lil Uzi, Trippie Redd, and Future. Future had a really good year because this album introduced "Mask Off" which is still his most popular song according to Spotify. This song blew up and became a trend around the world and sits at 1.5 billion streams on Spotify. XXXTentacion known as "X" for short released two albums, one of them doing really well which jump started his career as a rapper and his friendships with other rappers. Same thing happened with Trippie Redd, he released his first two albums which started his career and his friendship with X and would feature on his album in the same year.
2018—the last year other than 2021 with good music, Ski Mask, The Slump God, Travis Scott, Kanye, Playboi Carti, Trippie Redd, XXXTentacion, Juice Wrld, Drake, and Lil Yatchy. Starting off with Ski Mask, he released his first three albums in 2018 'Stokely' still being the backbone to his career to this day. He became friends with X and Juice Wrld in late 2017 but was sad to see X die in 2018. He was very public about how sad he was after the loss of another rapper and his friend. Around these years a lot of rappers were dying left and right and everyone was very upset over his death. X released an album called '?' which had a big impact on his fans because it was a very sad album and with it being the year he died. Juice Wrld released his first two albums as well, one with Future and one going solo. His solo album blew up and he became a young legend with another album in 2019 before he sadly passed away.
2019 and 2020 were nothing special, there were good albums but they just weren't as big as the other years. Juice Wrld, XXXTenTacion, Trippie Redd, Lil Uzi, Playboi Carti all dropped albums in this year, along with a few others like Drake, Kanye, Ariana Grande, and Polo G. The year wasn't much to remember compared to all the other years with better albums, better songs and better artists.
2021—a very questionable year and very debated year for music, in my opinion it deserves to be up with the rest as the best year for music but others might disagree. Kanye and Drake had clashed albums and fans would argue which was the better of the two. Lil Nas X dropped an album but it was getting backlash for his own personal sexual preference and his religious affliliation because of the fact that he made a video with the devil in it. Ski mask had a great album. Olivia Rodrigo started her career as an artist with her amazing album. Kid Laroi and Justin Bieber released an amazing song which brought back Justin from the shadows and he released an album too. Lil Uzi dropped a single after two years without music and publicly announced an album with Playboi Carti. Juice Wrld had an album released which was actually pretty good and he also had a Justin Bieber feature.
The best year for music cannot be properly rated. I just named four amazing years and I wouldn't even know which single year I would put in first. A lot of these artists have passed their primes and some of these artists are currently in their prime so it's hard to pinpoint which year would be the best. It depends what genre of music you like more, the rap genre has had a lot of good years with a lot of good artists.

Leave a Comment
About the Contributor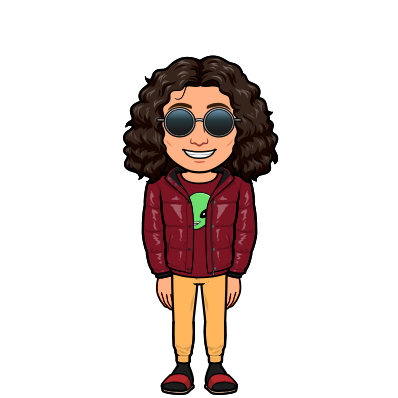 Michael Andrews, Engineer
Michael Andrews, Engineer