Movie Magic
Movies Filmed Near Us Throughout The Decades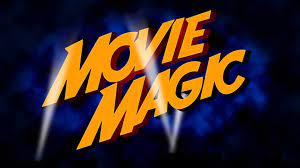 Most movies start out in the big city like Hollywood—or the big city like New York. And they might even stay there for the filming process. But some movies are filmed in other states because directors might be attached to a certain house they want to film at, or the weather or season might play in as a factor, too. But did you know that some famous movies were actually filmed here in Maryland? 
Hairspray (2007): PG-13
In 1988 and 2007, Hairspray was filmed in Baltimore, MD. This comedy musical follows the life of a  High School girl named Tracy Turnblad auditions for a spot on "The Corny Collins Show." She became famous for her fashion and different dancing style. She brings racial integration to the show changing the ways of segregation. 
Wedding Crashers (2005): R
In 2005, Wedding Crashers was filmed in Baltimore MD, and Washington, DC. Featuring a comedy Jeremy and John are divorced mediators who crash wedding receptions in their free time. When secretary of the Treasury William Celery announces a wedding for his daughter, Jeremy and John decide to crash the high-profile event but when John locks eyes with the bridesmaid Claire it all takes a turn for the worst.
Dirty Dancing (1987): PG-13
In 1987, Dirty Dancing was filmed at Mountain Lake Lodge in Pembroke, Virginia. The movie follows Baby on a summer getaway at Kellerman's resort in the Catskills. There she falls in love with the swaying rhythm of dance and her dancing partner Johnny. Baby's father forbids her from seeing Jonny, but she is determined to see him and perform the last dance of the summer at the Kellermans' Talent Show.
Lincoln (2012): PG-13
In 2012, filming Lincoln took place in Richmond, Virginia around Maymont, Petersburg, Virginia, at the Mcilwaine House, the Petersburg Farmers Market, the State Capital, and Union Station. Lincoln is a movie about President Abraham Lincoln's message, and through his term of office. It goes through his legacy in trying to end the war and permanently abolish slavery.
Transformers: Revenge of the Fallen (2009): PG-13
In 2009, Transformers: Revenge of the Fallen was filmed in many places such as California, Philadelphia, Pennsylvania, New Mexico, Virginia, Arizona, Jordan, and Egypt. Optimus Prime and the Auto-bots have been working with a secret military organization but when an ancient Decepticon wants revenge. Sam and his girlfriend must figure out the history of Transformers on Earth and how to defeat this new Decepticon. 
The Blair Witch Project (1999): R
In 1999, The Blair Witch Project was filmed in Burkittsville, MD, and in the woods of Seneca Creek State Park in Gaithersburg. The movie is a mystery & thriller/horror. The movie is about three students who travel to a small town to make a documentary of the local murderer called the Blair Witch. Throughout a few days they gather interviews of townspeople to gather clues but it all takes a turn when they loose their way in the woods and begin to hear strange noises.
A Beautiful Day in the Neighborhood (2019): PG
In 2019, A Beautiful Day in the Neighborhood was filmed in Maryland at WQED studios. The show stars Tom Hanks as Fred Rogers also known as Mr. Rogers. The movie goes into the life of Fred Rogers and a reporter of his painful past.
With just a drive you could see where these movies made their magical filming process. If you are going on vacation near these spots it would be a great place to stop by and see how much they have changed in just a decade.
Which Movie Is Your Favorite?
Sorry, there was an error loading this poll.
View Comments (1)
About the Contributor
Mia McGuffin, Engineer
Mia McGuffin, Engineer
Journalism I
Journalism Club