Ellison Exclusive
Oliver Ellison To Play For Coastal Carolina
BRUNSWICK, MARYLAND—Oliver Ellison is a young man who knows what he wants and is willing to work hard to achieve it. As a top D1 baseball player at Brunswick High School, he has already achieved a lot at a young age. In this exclusive interview, we sat down to learn more about his passion for the sport, his daily routine, and his future goals.
Ellison's love for baseball started when he was just a little boy. "As soon as I picked up a ball, it was my favorite thing to do," he says. His family's move to Brunswick, where they found a house with a top-notch baseball program, further fueled his passion for the sport. However, being a D1 athlete at a small school has its challenges, as there aren't many other D1 athletes for Ellison to relate to.
Despite these challenges, Ellison maintains a disciplined daily routine. He wakes up early, heads to the school for morning throwing, attends his classes, and ensures his academic responsibilities are done before anything else. "My academic responsibilities come first because if I don't have good grades, I won't be able to play," he says. He also makes time for his physical training, including going to the gym with his dad.
"
The goal I have for the team is to win states.
— Oliver Ellison (Senior)
Ellison has already achieved many highlights in his baseball career, including committing to a top 30 D1 program, making varsity as a freshman, being the ace of the team since his sophomore year, being named team captain of the varsity squad, and gaining interest from MLB clubs. However, he remains humble and focused on his goals.
"My goals are to help my team win and continue to progress in my pitching velocity and mechanics," he says. "The goal I have for the team is to win states." Ellison stays motivated by thinking about the season ahead and where he could be, as well as the goals he has set for himself.
Ellison attributes much of his success to his coaches and teammates. "I've learned so much from my coaches and teammates throughout the years, and I would be nowhere close to how good I am without them," he says.
However, being a D1 athlete has its sacrifices, as Ellison has had to sacrifice some typical childhood experiences to focus on his athletic pursuits. "I have more responsibilities that I need to watch, and therefore I have to sacrifice things that other children would get to do," he explains.
Ellison's advice to others who want to pursue sports at a higher level is to choose a college that aligns with their personal goals and values. "Pick somewhere that you love and where you want to be and not a place that you think other people would like," he advises.
Overall, Oliver Ellison is a young man with a clear vision of his future in baseball. With his talent, hard work, and discipline, it's clear that he is well on his way to achieving his goals.
Leave a Comment
About the Contributor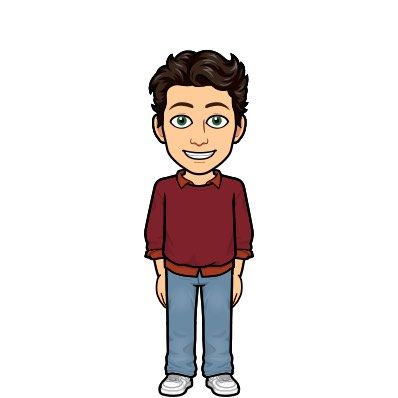 Isaac Hatch, Engineer
Isaac Hatch, Engineer
Journalism I
Journalism Club