Get To Know Mrs. Bentley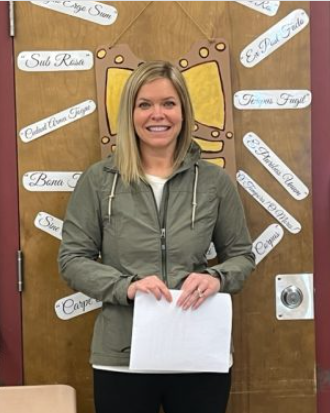 Mrs. Bentley graduated from the University of Wisconsin in Madison, Wisconsin. She started as a Spanish teacher here at Brunswick but teaches our Latin classes. She was asked to teach her first Latin class years ago—when the previous Latin teacher left. Consequently, Mrs Bentley loved teaching Latin and decided to get her Latin certification. Since then she has helped grow the Latin program at Brunswick High.
Mrs. Bentley also enjoys traveling.
She has organized and taken students on several school trips to Greece, Italy, France, Germany, and Switzerland. Without students, she has also traveled to Spain, Mexico, and the Dominican Republic.
Out of all of the places she has gone to, she says she enjoyed Greece the most.
Mrs. Bentley has also been very involved in school activities during her time at Brunswick. She has been the Random Acts of Kindness (RAK) advisor and Junior class advisor in the past. This year she is the advisor for the student council and is the world language department chair.   
Leave a Comment