Lil Uzi GOAT VS PlayMid Carti
Review And Recommendations Of Lil Uzi Vert And Playboi Carti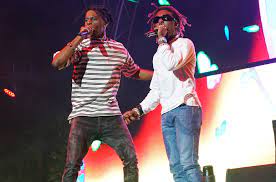 Lil Uzi—better than every artist known to mankind.
"Lil Uzi is mid [average; not that special], Carti is better, he is the vamp-king," said Kameron Heyliger, a Brunswick sophomore, while he was in his PlayMid-Carti-phase but shortly after he realized Uzi was just way better. "Little Uzi Vertical has single handedly changed the rap game with his top charted album, 'Luv is Rage' in 2015 followed by many more top 10 albums in the future," said now-fellow fan Kameron Heyliger. 
Lil Uzi started rapping in 2010, making random songs with his friends and didn't take his career seriously until his senior year, shortly dropping out to pursue his rapping career. Currently Lil Uzi Vert has over 22.5 million monthly listeners on Spotify hes #150 for Spotify monthly listeners in the whole world. Lil Uzi's most listened to song on Spotify "XO TOUR Llif3" has 1.6 billion streams sitting at #35 in the whole world for songs with the most streams on Spotify. That same song has 471 million views on YouTube, being released four years ago. The next highest song on Uzi's Spotify is "The Way Life Goes" with 600 million streams; so Uzi's second best song is played more than Carti's best song. Obviously there are other music platforms like SoundCloud and Apple Music that are also in use, so numbers could differ on those other streaming platforms. Uzi has been around a little bit longer then Carti and the time really shows, it gave him time to improve how he did certain things. He gained "clout" which allowed him to be more well known in the rap industry. 
Playboi Carti started rapping in 2012, he released a mixtape and a couple years later the song "broke boi" jump started his career. Currently Playboi Carti has 16,314,077 monthly listeners, Obviously not bad but he can't be compared to Lil Uzi. Carti's most listened to song on Spotify "Magnolia," and has around 500 million streams which once again isn't bad but cannot be compared to Uzi. That same song reached 159 million views, being released four years ago. Carti gained popularity after Shoota and gained even more after his album "Whole Lotta Red" but the popularity gained from that album wasn't all too good. Some people say it was really bad, some were saying it was really good and others just didn't care enough about Carti to comment on it. I'll give Carti some credit and say that he isn't all that bad. Some of his songs are really good. He has a lot of classics that just about every rap fan knows of just by hearing the producer tag or the first couple beats, same for Uzi though.
Throughout the careers of these two artists they have a combined total of fifteen albums: Uzi having nine and Carti having six. Uzi has two albums that went #1 and Carti has one, And Uzi has double the followers Carti has on Spotify. Most people would say "Luv is Rage 2" is Uzi's best album because of the hit song "XO TOUR Llif3" and some people might think "Die Lit" is Carti's best album because of the song "Shoota" featuring Lil Uzi. So Carti's best album is because of "Shoota" one song that Uzi is featured on.  Obviously there are other songs on the album that helped but they didn't do nearly as well as Shoota did. So some could say that Uzi carried Carti to more success than he had before. But some could argue and say that they're just a good duo and work well together. 
Let's take a break from talking about how much Uzi is better than Carti and let's acknowledge how much of a legendary duo they are together. They both match each other's energy and the voices are pretty similar along with their style of music. Most people would say they are the best duo in the rapping game. "Shoota" and "Wokeuplikethis" are some of Carti's best songs because of how electrifying they are when making a song together. They have an unreleased album that they did together just to show how much alike they really are when it comes down to the music.
I also asked ten students in my school who they thought was better: Uzi or Carti. Every single person said Uzi, because of his albums and his songs, as opposed to Carti. He might not drop a song or an album every year like some artists do but when he does that album or song could last him awhile with all the hype around it. He's been killing it since 2015 and I think he is considered a G.O.A.T, the greatest,  from his albums, to his songs, and to his numbers that back it up.
Leave a Comment
Donate to Garnet & Gold Gazette
Your donation will support the student journalists of Brunswick High School. Your contribution will allow us to purchase equipment and cover our annual website hosting costs.
About the Contributor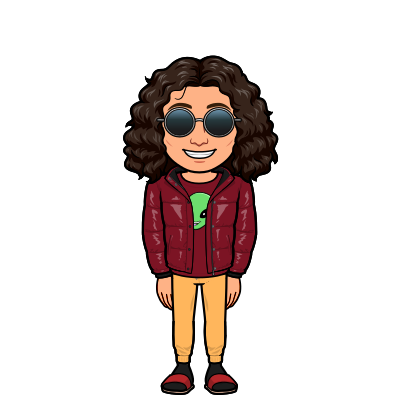 Michael Andrews, Engineer
Michael Andrews, Engineer