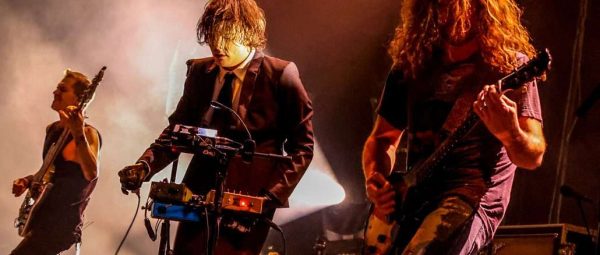 My Chemical Romance (MCR) is an American rock band consisting of Gerard Way on vocals, Mikey Way on bass, Frank Iero on rhythm guitar, Ray Toro on lead guitar and drummers on and off but as of 2023, Jarrod Alexander is their drummer. They formed in late 2001 and were fully active until 2013. As of 2019 they came back for a reunion tour and on December 20th of that year they performed for the first time since May of 2012. Their world tour went on from the 20th of December 2019 to March 26th of 2023, with some pushed back shows in between due to Covid. With the world tour, on May 12th, 2022, they released their first single in almost 10 years, "The Foundations of Decay." 
MCR released four albums between 2002 and 2010, plus a series of singles in 2012 and 2013 known as "Conventional Weapons." "MCR 5" is what people refer to the alleged fifth album as, since many people in the MCR community have found many reasons to believe that they're releasing a new album. Since the bands return four years ago, many people are very certain that there will be a new album almost within a year. 
There are a series of reasons to believe that there will be a new album, most heavily the fact that they released a single and did a big world tour after almost ten years of not playing away shows. Bands like them at the level that they're at don't usually come back like this and not release an album.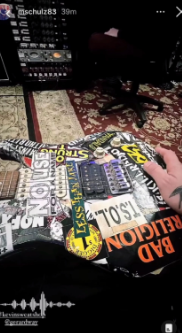 After their world tour, all of the members proceeded to remain in L.A together, while half of them don't even live there. Another thing is that it's been shown that at least some of the members are in recording studios. Gerard was featured in an instagram post with Micheal Schultz who is the head of signature artists at Fender. Another person was tagged in that photo and that was Kevin Biovana who is in a band but is also a music producer for some pretty big bands, so this post led a lot of people to believe things about MCR 5.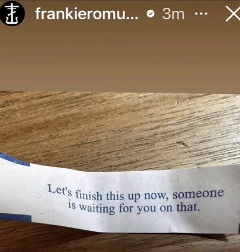 There have been a few other instagram posts that have people believing the MCR 5 rumors. Around august, Frank Iero posted to his instagram story a picture of a fortune from a fortune cookie that said, "Let's finish this up now, someone is waiting for you on that" with a caption that said "ZERO CHILL." To a normal person that might seem like nothing, however MCR tends to be a very "cryptic" band and they like to leave little messages in things. So naturally many fans were freaking out. This wouldn't mean a lot if Frank hadn't done this multiple times before. Before MCR released "The Foundations of Decay" Frank would also post a picture of a fortune that said, "You will soon witness a miracle." That one seems a little obvious that he was hinting at something pretty big, which three months later MCR released their first single in almost ten years. 
Now a very big reason why a lot of people think it is definitely going to happen is because as of their big world tour, MCR has been recording a lot of things and even doing fan interviews from what some have said. Now this is a pretty difficult thing to refute since they would have to know about a camera crew practically following them the whole time. 
Now looking at all of this evidence that could lead to the release of the 5th album, when would this album actually be released? Most want to assume at some point next year because later this year just seems a little too soon. However you never know. The release of "The Foundations of Decay" was completely unannounced and no one really knew that was going to happen. It would make sense to assume that they would do the same thing again and not say anything about a new album. In all interviews that Frank Iero has been in as of the past few years, he keeps refuting anything about new music or any further MCR plans, usually saying something along the lines of "your guess is as good as mine" or just saying "I don't know about that" and usually its very obvious that he's lying, however it is safe to assume there's something like a NDA where they're not allowed to say anything, however the last few years it's been pretty obvious that they are doing things. But since MCR has been fairly active the last few years, its probably safe to say that they might release something along the lines of an album in the next year or so. 
So all in all, fans of MCR are fairly certain that a new album should be coming out fairly soon and it's a very exciting thing to think about. Whether there's going to be a new album or not, many are excited for what MCR has planned for the future.