Emo—Back And Better: The Return Of Fall Out Boy
With Fall Out Boy Releasing Two New Singles At The Start Of 2023—Is It Worth Getting Excited Over?
When talking about 2000s/2010s rock, one name is central to the scene: Fall Out Boy. From their hit breakout pop punk sound to their post-hiatus pop-rock, Fall Out Boy's managed to captivate listeners from all walks of life. Following their 2018 release of Mania, the band went into their second hiatus, refraining from releasing anything new. 2023 saw the comeback of the band with their single: "Love From The Other Side," followed quickly by "Heartbreak Feels So Good." But is this return worth getting excited over, or have Fall Out Boy failed to recapture what once made them so great?"Love From The Other Side" shows the band off in a return to their pop-punk ways. Taking heavy inspiration from their classic albums like Infinity on High and Folie a Deux, the single fits right at home within their 2000s output. However, it is undeniable that this single carries with it a new sense of composition and maturity gained during their 2010s venture into pop-rock. As much as this track is a return to their emo roots, Fall Out Boy made it clear they're not done with rock and roll just yet. Following the single, lead vocalist Patrick Stump stated in an interview with Kerrang! that "If people are expecting a big, loud, 2007 pop-punk record, it's not that at all." Fall Out Boy is taking a new direction, not just falling back on what's worked in the past. "It's not Sugar, We're Goin' Down Part 4," says Stump.
But what of the song itself? This four and a half minute ballad follows a very typical structure fans of the band will be familiar with. The interest of the song comes in the ways it combines the two main eras of the band: Their pop-punk and their pop-rock sounds. The lyrics follow the same stylings as those of their early records, while the production and mixings fit more in line with their more recent releases. It's hard to talk about the track in terms of "Fall Out Boy" because it's not really anything heard from the group before. Unique but electric, "Love From The Other Side" is an emotional and bombastic track that both returning and new fans will find a lot of enjoyment from. Quoting from Patrick Stump himself, "But it was really important to me that we made something that we savored… we wanted to make this like you're making dinner for your family, you know?"
Roughly a week later, Fall Out Boy dropped their second single, "Heartbreak Feels So Good." The band has been less vocal about this track, but it's clear that the band is trying to create art that'll last. The track is a departure from the usual stylings of this rock group. With a more synth-pop sound in the underlying production and vocals, the band isn't just trying to evolve their sound: They're reinventing the wheel while they're at it. Featuring some of Stump's most unique vocals mixed with unorthodox mixings combined with a clear structure, "Heartbreak Feels So Good" challenges the listener's expectations of what pop-rock can be. 
The contrast between the more pop-punk pre-hiatus sound of "Love From The Other Side" vs the more controlled and post-hiatus style of "Heartbreak Feels So Good," Fall Out Boy's comeback is something intentionally unpredictable. The band proves dedication to never doing the same thing twice, and to always take a twist on what's expected of them. With an album release set for March 24th, 2023, they're coming back stronger than ever. All there's left to do now is wait and see what Patrick Stump chooses to bring us next.
Leave a Comment
About the Contributor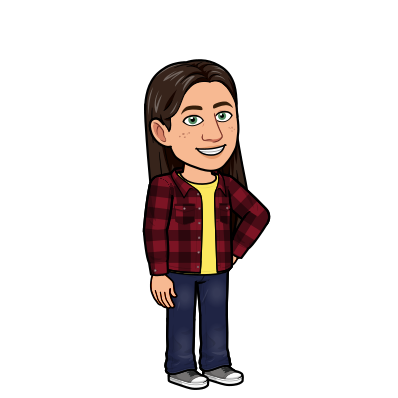 Matthew Peluso, Engineer
Matthew Peluso, Engineer
Journalism I