Best New Albums of 2022
Kick Off The New Year With Refreshed Sounds From Beloved Artists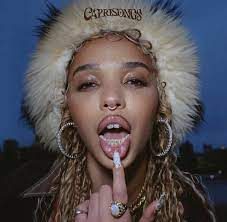 FKA Twigs – CAPRISONGS 
   Released Jan 14
   Genres: art pop, dancehall, electronic, hip hop influences
   Producer: Arca [FKA Twigs, Björk, Kanye West, The Weekend, Frank Ocean…]
➛ FKA Twigs is back with a completely new album. From the gospel-soaked MAGDALENE emerges a new artist, as shown in the meta angel music video where Twigs shoots an arrow at a copy of herself. In stark contrast to her previous entry, Twigs continues to show how versatile an artist she is as she utilizes new styles of music, with a new voice which is lighthearted and self-aware. On this album, Twigs is surrounded by her friends, literally with its abundant features from Daniel Caesar to The Weekend, as well as woven into the fabric of the sound, with the spoken words and charming phone-call motif where Twigs and her friends giggle as they talk about astrological readings. The new styles Twigs ventures into include dancehall, hip hop, and R&B, as well as her usual industrial and harmonic sounds. Dancehall is a Jamaican reggae style which emerged in the 1970s, and is typically more sparse and drum-focused than its roots. You can hear the influence of this style most prominently on the songs "pamplemoose" with its drums and "papi bones", a song featuring Shygirl. Hip-hop influences can be heard in the way FKA Twigs delivers her lines, especially in "honda" and "darjeeling" (my personal favorite tracks off the album, a double feature with Jorja Smith and Unknown T) while R&B influences can be found on the songs like "oh my love", "careless" featuring Daniel Caesar (another favorite), and the lead single "tears in the club", which features The Weekend. This article from The Emory Wheel dives deeper into the themes of friendship and love which FKA Twigs explores throughout this album. In addition to music, Twigs also has a professional dance background, and as a fellow dancer, I love seeing how she incorporates it into her music videos. (darjeeling music video, dance rehearsal – ride the dragon) Having worked tirelessly at both dancing and developing her music since a young age, FKA Twigs's work ethic is truly admirable. 
"after a lifetime of never quite finding my place in company I now realise that my true home is in practice and the learning of new skills. if one day I completely disappear, I am not gone, I am just in a safe space somewhere, learning something new and touching the veil." –fkatwigs, via Instagram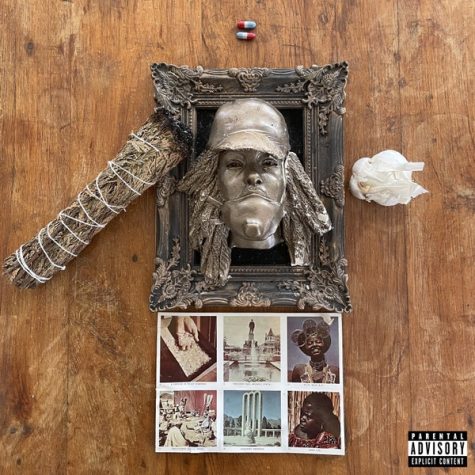 Earl Sweatshirt – SICK! 
   Released Jan 14
   Genres: hip hop, rap, trap
   Producers: The Alchemist, Black Noi$e, Alexander Spit, Navy Blue, Rbchmbrs, Samiyam, Theravada 
➛ This seasoned rapper is back with a new album. While his last entry consisted of a more alternative sound and narrative allegories, his new entry includes a newly focused sound & lyrics. He raps about his conflict with the comfort he's found in acclaim and in parts of the pandemic while also spotlighting the hardships he and young Black men have faced and are currently facing as the government neglects to care for their communities. He raps about how this magnifies the pressure he feels as a success story, "I'ma need a bigger bag for the cohort / Trying to make a millionaire out of slum dogs." he opens on "2010", the album's first single which was released in 2021. The song was produced by Black Noi$e, one of the many producers brought on for this project. This album was mixed by the legendary hip hop engineer, Young Guru, who has worked with many big names in hip hop including Jay-z, Beyoncé, and Rihanna.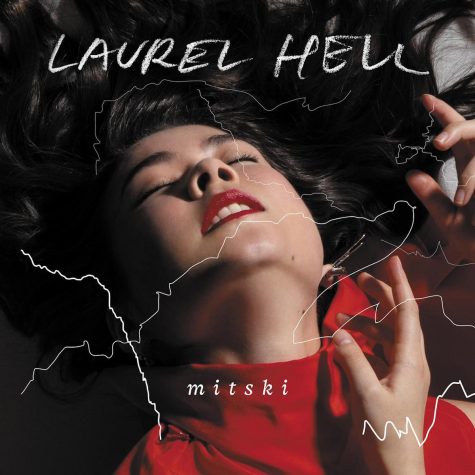 Mitski – Laurel Hell   
   Released Feb 4
   Genres: synth pop, electro-rock, indie 
   Producer: Patrick Hyland [Mitski's discography] 
➛ After four years, Mitski has returned with an album. Having gotten more popular on TikTok in the past few years for her painfully honest and relatable lyrics, her next release has been highly anticipated. The artist has talked in depth about why she took a step back and the pressures of living up to the expectations of the music industry. In this interview with The Rolling Stone, Mitski explains, "In order for me to survive in the music industry as it exists, I had to stuff a pillow over my heart and tell it to stop screaming…After a few years of doing that every single day, my heart really did start to go numb and go silent. And the problem with that is that I actually need my heart — my feelings — in order to write music." Originally planning to quit music in 2019, she soon realized that she was under contract to release one more album. Thus, the first single from the album, Working for the Knife, was born. The lyrics detail her emotions about her situation, and the music video shows her shedding her cowboy hat as a sendoff to the last era, Be The Cowboy. The production hints at the new direction Laurel Hell takes. Mitski is more understated with her lyrics overall, and trades in power cords for glamorous dance-pop and the occasional dissonant accent. This era sees Mitski setting boundaries with her career. Even if the record itself doesn't hold the same emotional weight for her audience as previous releases like Puberty 2 or Be the Cowboy, it sees the artist stepping in a direction that prioritizes her own health in the face of a life which tells you to do otherwise. This, in my opinion, is an insanely respectable thing to do, especially as someone with her influence. Nevertheless, she doesn't reject her audience. She opens the album with these lines: "Let's step carefully into the dark / once we're in, I'll remember my way around." 
"She's connected to a part in herself that wants to scream. Maybe you don't live in a space where you can scream, or maybe you don't have the words for what has happened to you. Mitski provides a space for that." –Lucy Dacus for The Rolling Stone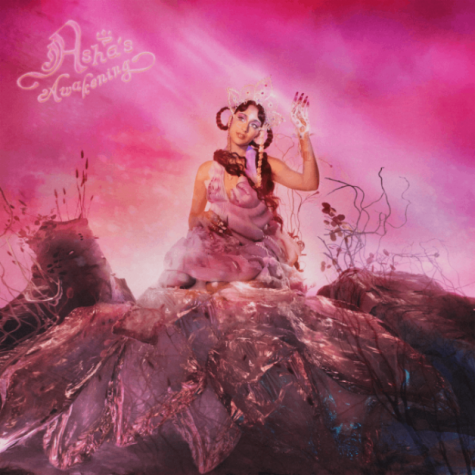 Raveena – Asha's Awakening
   Released Feb 11
   Genres: R&B, pop and south asian influences 
   Producer: Everett Orr [Raveena's discography] 
➛ This artist you might not have heard before, but you won't forget her once you do. In a fast-paced media, finding a commercially-acclaimed artist who creates music so close to whom they are can be surprising. Raveena finds a power in her softness, and injects it into her music confidently. With this new album, Raveena paints an entire world with her lyrics and instrumentals, and guides the listener through a meditative and healing experience. Instead of strictly R&B, this album sees her taking a step toward a more unrestrained sound and lyrics as she writes about an ancient Punjabi space princess named Asha as she gets rebirthed.
"[She] gets transported to a planet with these highly advanced spiritual beings and they teach her how to meditate through anything. Through very chaotic, planetary situations she has to learn to breathe," Raveena explains in this interview with DJBooth.
She draws on her own knowledge and spirituality for creating the character of Asha. Drawing on her Indian heritage, she includes many Bollywood references in her music and as well as in "Rush"s self-directed music video. Combined with her smooth vocals, the artist creates an ear-catching and hypnotic twist to the typical pop sound.
Leave a Comment
Donate to Garnet & Gold Gazette
Your donation will support the student journalists of Brunswick High School. Your contribution will allow us to purchase equipment and cover our annual website hosting costs.